25 Things To Do At Syntagma Square In Athens
by XpatAthens
Monday, 03 October 2016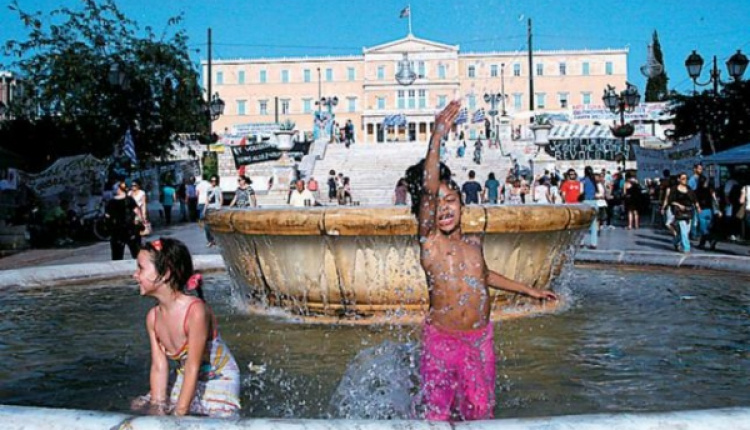 The steps at Syntagma Square have been a traditional meeting point for people as all roads seem to lead here. You'll find commuters rushing during peak hour traffic, children feeding the pigeons and backpackers dipping into the fountain to cool down during a heatwave after a spot of Athens sightseeing.


Sit still, listen carefully to the undercurrents of the pulsating crowd and tap into the next chapter of modern Greek history in the making. After all, every major event has either been mourned or celebrated here.


25 Things to do at Syntagma Square
Photograph the evzones during the main changing of the guard ceremony at 11:00 Sunday or every hour on the hour 24×7.


Take a close look at the tomb of the unkown soldier.


Take a free tour of Parliament house.


Make a wish and throw a coin in the fountain.


Attend a free lecture or workshop at Public Bookstore.


Visit the museum of ancient artifacts found during the excavation works at Syntagma metro station.



Find George Zongolopoulos' atrium of flying umbrellas at Syntagma Metro.



Attend one of the numerous fairs and bazaars at the conference center of the Syntagma metro station.


Take a selfie at the designated selfie spot at the historic Grand Bretagne Hotel rooftop.



People watch at one of the sidewalk cafes.
To read this article in full, please visit:
Greece Lists