Top 10 Things To Do In Athens
by XpatAthens
Monday, 19 September 2016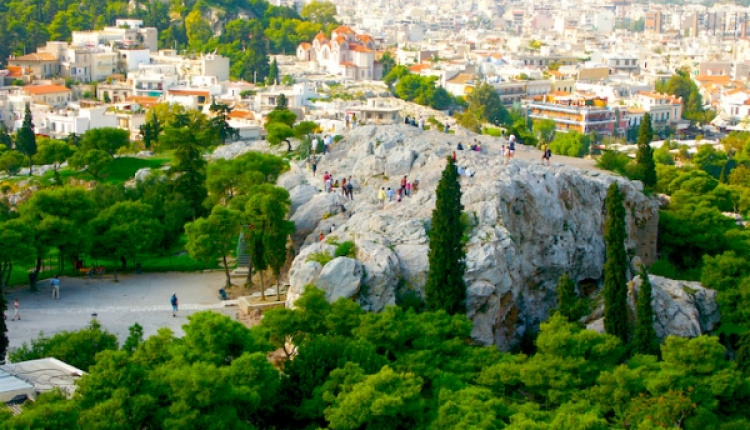 Areopagus – The Hill of Ares


Just opposite the entrance to the Acropolis sits a huge white rock. Named after the Greek God of War, Ares, it's thought that many murder trials were held here, including the trial of Ares himself for the murder of Alirrothios, the son of Poseidon. Climb either the marble stairs carved into the side or take the modern steel stairs (which is the best option to avoid slipping) and sit and admire the vista; Athens sprawls out below you with views of the sea and islands nearby.


Anafiotika


Under the northeastern side of the Acropolis lies a hidden "island village.". In the early 1900s, many people came to Athens from the island of Anafi to build the king's palace. They built themselves their own neighborhood, called Anafiotika, to remind them of their island homes. Today, only 45 of the original houses remain, but it's amazing to wander through the winding streets and discover an island village that almost looks out of place within the heart of a city.


Vouliagmeni Lake


Visit the brackish waters of Vouliagmeni Lake, a natural lake formed many years ago from a cave collapse and surrounded by a natural pine forest. The lake is a mixture of warm fresh water and cold seawater and contains the garra rufa fish that nibble at your skin as you swim.


National Garden


Located behind the parliament building in Syntagma Square and designed by Queen Amalia in 1840, you'll find a plethora of plant, bird and animal species at the National Garden. Open to the public, locals spend their afternoons here drinking coffee in the small cafes dotted around the garden and older men play tavil (Greek backgammon).


The Temple of Poseidon at Cape Sounion makes a perfect day trip from Athens. It's about 42 miles southeast of Athens, but definitely worth it. Visitors can wander around the monument, which is surrounded on three sides by the Aegean Sea, and admire the breathtaking views across the water. Afterwards, relax on the beach below.

This article was originally posted on Onboard.com, which is no longer online.