WFH ~ Tips For Balancing Work & Parenting
by XpatAthens
Monday, 23 March 2020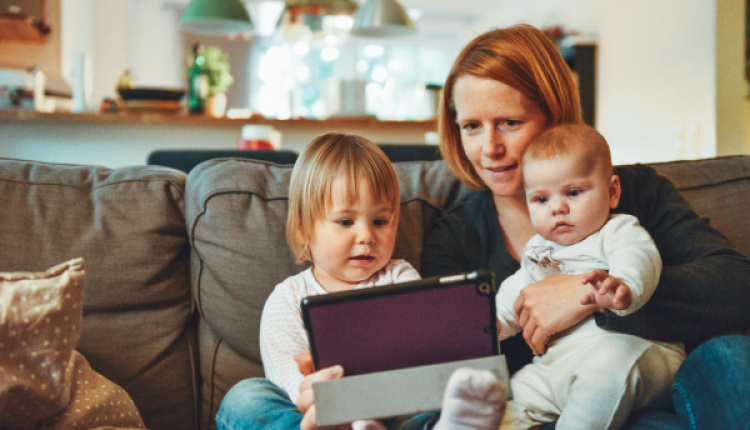 As more and more businesses practice social distancing to prevent the spread of the coronavirus, millions of employees across the globe are working from home (WFH) for the first time. At the same time, schools and daycare centers are rapidly closing their doors for the same reasons. While the challenges during this time are real, so are the solutions. If you are looking for ways to create healthy habits during coronavirus self-isolation, Thrive Global has gathered some productivity tips to help you out!
Define a new morning routine. According to a recent study, children have greater energy levels than well-trained adult endurance athletes, so, staying home all-day must be a rather boring experience for your kids. The days can feel very long and unstructured. Spending your mornings together, whether it's a family breakfast, reading a book together, or choosing their clothes, can help them feel like they're more secure.
Set up your workspace. Even if you don't have a home office, it's important to establish a defined work area at home and make your kids understand that when you're in work mode, you're not to be disturbed. You can also create an "office" for your children, a designated space for play, reading, and drawing while you are working.

Help your kids stay connected. Technology isn't all bad! Setting up a virtual playdate, using FaceTime or Skype, can help your children connect with their friends. This is extremely important, especially if you're raising an only child. You don't want your children to stop socializing with other kids since this will worsen the effects of a sedentary lifestyle.
Make a schedule for the next day. Every family member can share what is going on in their day, and your children can add in activities like watering the plants, art projects, and reading, as well as their meals and snack breaks. This replicates the structure they're used to at school and helps you plan ahead at the same time.
To read this article in full visit
Thrive Global
.