Zagori Sightseeing Tour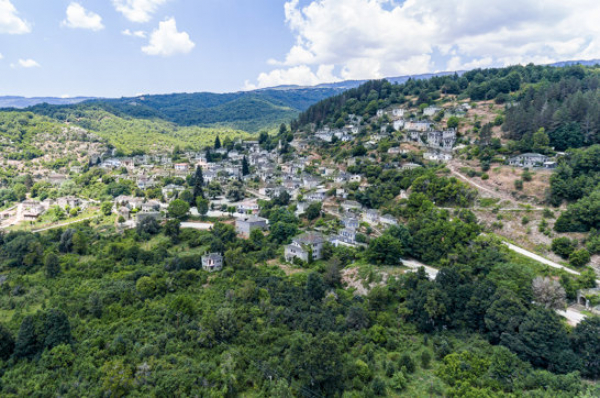 Explore a mountainous paradise and learn all about its geo-heritage through this guided sightseeing tour.


The Zagori Sightseeing Tour will take you to the most iconic places of West and Central Zagori! With our minibus, we visit some of the most staggering arched bridges in the area. We will explore some of the most picturesque villages, such as Kipi, Dilofo, and Papigo. We will admire the Stone Forest of Monodendri, an impressively developed karstic field at an elevation of 1,500 meters. We will take in the breathtaking views of the Vikos and Megas Lakos gorges, standing on the Oxia viewpoint. A significant highlight of this tour is also the gravity-defying and cliff-hanging Monastery of Aghia Paraskevi. From here we can marvel at magnificent views of the stunning Vikos Gorge, one of the world's deepest canyons! During our tour, we will also visit the Voidomatis River, one of the clearest and cleanest rivers in Europe. Our tour continues then towards the famous Papigo villages and the natural pools of Rogovos, where you can enjoy a refreshing swim.


This sightseeing tour is ideal for exploring the Zagori area and its treasures, with the help of our experienced guides.
---
Visit TrekkingHellas.gr to learn more about the tour!
---
EVENT INFO
When

:

01 May 2022 - 31 Dec 2022

Where

:

Kokkoris bridge, Central Zagori

Price

:

EUR70 per person for 4 participants

Title:

Zagori Sightseeing Tour

Email:

info@trekking.gr

Contact Number:

003 0 210 33 10 323