Athens To Delphi: Hike & History Day Tour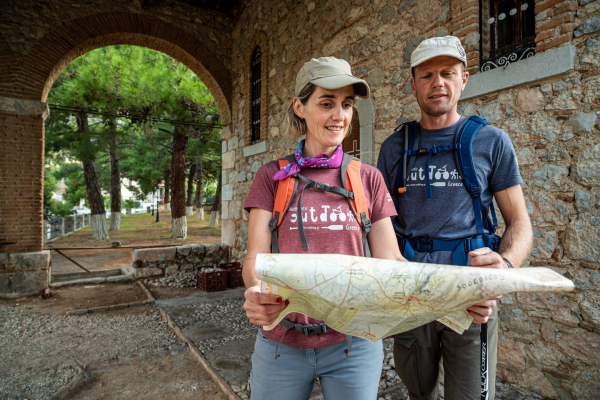 A historical hike in the ancient trail connecting the port of ancient Kirra with the Oracle of Delphi.


Once you arrive to Delphi, a professional guide will welcome you with a tour in the Archaeological site and the museum. Afterwards we will be transferred to Arachova village for an early dinner in a Greek tavern. Arachova is a mountain village, on the slope of Parnassos mountain, featuring stone houses, narrow alleys and fresh water springs. Despite its huge tourist growth due to the ski resort, its heritage has been well preserved. The region is famous for its agriculture, cattle breeding and boasts high quality products like olives and olive oil, tsipouro, formaella & feta cheese, yogurt, opsimotiri cheese, halvah, frumenty and noodles. Arachova is also famous for its handmade, pure woolen textiles, which are made using traditional looms and natural colors.


Having enjoyed your meal and a stroll in the village you will then return to Athens.
---
EVENT INFO
When

:

01 Jan 2022 - 31 Dec 2022

Where

:

Meeting point Athens

Price

:

From €220

Title:

Athens To Delphi: Hike & History Day Tour

Email:

info@trekking.gr

Contact Number:

003 0 210 33 10 323