6th Pan-Hellenic Yoga Festival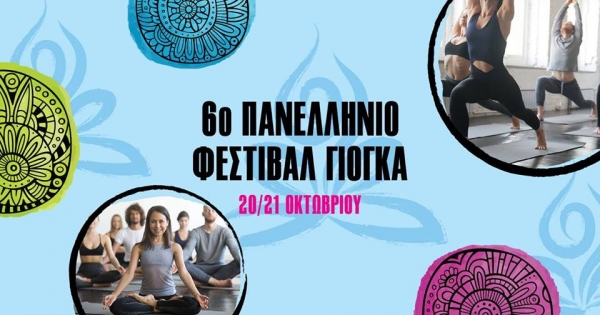 Yoga Club of Greece is organizing the
6th Pan-Hellenic Yoga Festival, which will
be held October 20 & 21 at The Hub in central Athens with the active participation of some of the best yoga teachers and schools!


Yoga is a philosophical system that has been developed over the past 4000 years and involves practices aimed at gradually developing the individual's consciousness.
Its ultimate goal is to harmonize human existence on a mental, mental and physical level.
The purpose of this action is to introduce to the public the philosophy and principles of Yoga.


Visitors will have the opportunity to participate in 40 courses - workshops of different Yoga course, by distinguished teachers.


Entry for 2 days is 15 euro, while for 1 day 10 Euro. Yoga classes for children are free of charge.