Jimmy Carr Live In Athens | November 2023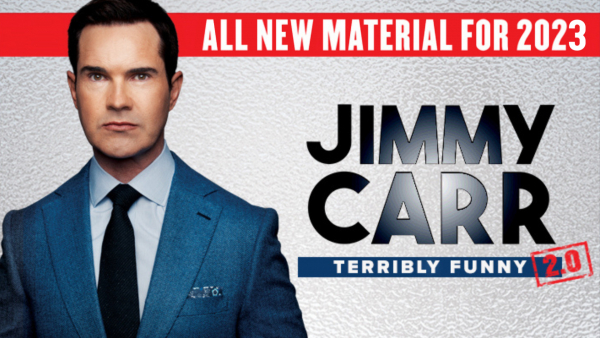 Jimmy Carr is one of the most popular comedians in the UK, known for his distinctive laugh, quick wit, and edgy sense of humor. He has been performing stand-up comedy for over two decades, and his shows are always highly anticipated events.


On his latest tour, Terribly Funny 2.0, Carr is bringing his unique brand of humor to the stage once again. The show promises to be an evening of non-stop laughter, as Carr tackles a wide range of topics with his signature irreverent style.


From politics and religion to relationships and sex, no subject is off-limits for Carr. He's known for pushing the boundaries of what's considered acceptable in comedy, and his shows often feature controversial and provocative material.


But Carr's humor is never mean-spirited or hurtful. He has a talent for making even the most taboo subjects funny, while still managing to be clever and insightful.


What sets Carr apart from other comedians is his incredible delivery. His timing and pacing are impeccable, and his ability to read the audience and adjust his material on the fly is truly impressive.


Whether you're a fan of stand-up comedy or just looking for a fun night out, Jimmy Carr: Terribly Funny 2.0 is not to be missed. With his sharp wit, irreverent style, and razor-sharp punchlines, Carr is sure to have you laughing until your sides hurt.


So grab your tickets now and get ready to spend an evening with one of the funniest and most talented comedians in the world. Jimmy Carr: Terribly Funny 2.0 is a show you won't soon forget.
EVENT INFO
When

:

25 Nov 2023

Where

:

Christmas Theatre: 137 Veikou Avenue

Price

:

From 35€

Title:

Jimmy Carr Live In Athens | November 2023