Athens Music Week 2023 | Open Call For Participation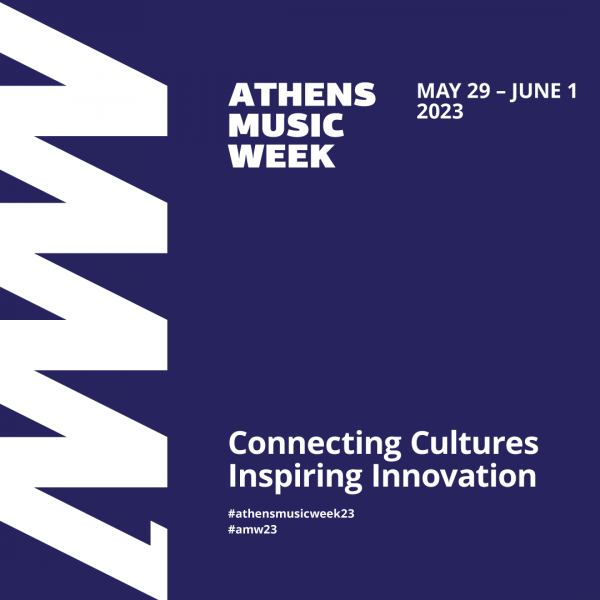 For the 5th consecutive year, Athens Music Week (AMW) returns from May 29th to June 1st, 2023, for a celebratory four-day event filled with showcase concerts, discussions, workshops, parties, and of course the Live stage on the central stage of Technopolis!


Once again, Athens Music Week and the Technopolis Municipality of Athens becomes the meeting place for all people on the music map - professionals, artists, and music lovers - inviting them to share their passion for music through the festival's numerous activities.


Interesting discussions on the most pressing issues and emerging trends in the music industry, such as the mental health of artists, "green" solutions in the festival program, and the future of music creation in AI reality, multiple opportunities for contact and networking among industry professionals through speed meetings, pitch sessions and networking events, as well as opportunities to empower young, ambitious people in the field through specialized workshops and professional orientation seminars, are just a few of the things offered by the rich program of Athens Music Week 2023.


Of course, live, musical action cannot be absent from this, both through the special showcase acts and the hot concerts on the central stage of Technopolis. With regards to the former, new talents and notable bands from Europe and neighboring countries will have the opportunity to present fresh, musical ideas, while the latter promises to excite and entertain the audience with dynamic and memorable performances.

Call for participation in AMW Showcases!


Applications for participation in the line-up of AMW Showcases are exclusively made through the Athens Music Week website until April 9, 2023.


Declare your participation
HERE
!
EVENT INFO
When

:

29 May 2023 - 01 Jun 2023

Where

:

Technopolis

Title:

Athens Music Week 2023 | Open Call For Participation

Website:

www.athensmusicweek.gr/