Scorpions & Alice Cooper Rock Concert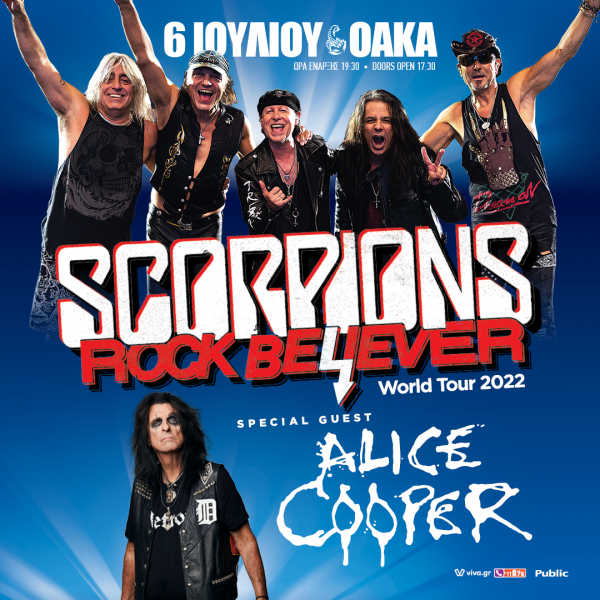 The rock meeting of the year is a fact. Scorpions - Alice Cooper! Two great rock concerts in a night that we will remember forever! On Wednesday, July 6, all roads lead to the Olympic Stadium in Athens!
The Scorpions, the legendary rock band, 50 years after the release of their first album, present "Rock Believer" on a tour that will bring them to Athens and will be the most impressive concert they will present to the Greek public.
The Scorpions, one of the longest-lived - and most commercially successful - rock bands, have been active all these years, releasing dozens of albums and selling 100 million copies worldwide.
Scorpions Best remains the first album sales in our country and the Greek public follows them faithfully in each of their visits to Athens.
EVENT INFO
When

:

06 Jul 2022

Where

:

OAKA Stadium

Price

:

45€

Title:

Scorpions & Alice Cooper Rock Concert