City Garden - All Legends Festival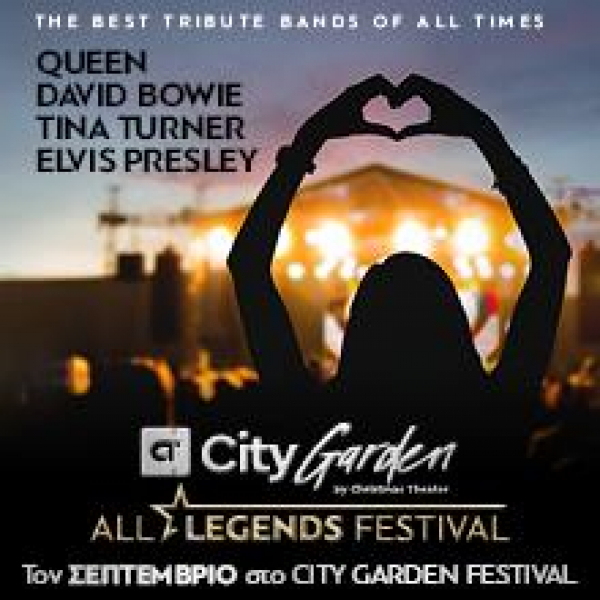 It's time to cross borders and find ourselves in London's West End! A magical place where songs bring to life some of our favorite music legends!
Every Wednesday during September, a legendary musical tribute awaits on the City Garden Festival's stage, ready to take you back in time to listen to unforgettable songs that you definately love!
In the first year of this new festival, the outdoor area of ​​the Christmas Theater will transform into a cool summer music hall ready to welcome the following musical tributes directly from London's West End:
Majesty Queen - A Tribute To Queen
Wednesday, September 1st 2021
One Night Of Elvis - A Tribute To Elvis Presley
Wednesday, September 8th 2021
One Night Of Tina - A Tribute To Tina Turner
Wednesday, September 15th 2021
Absolute BOWIE - A Tribute To David Bowie
Wednesday, September 22nd 2021
EVENT INFO
When

:

01 Sep 2021 - 22 Sep 2021

Where

:

Galatsi Olympic Properties, 137 Veikou Avenue

Price

:

From 25€

Title:

City Garden - All Legends Festival

Email:

info@ct.gr

Contact Number:

211 7701700