Athens Gardens Festival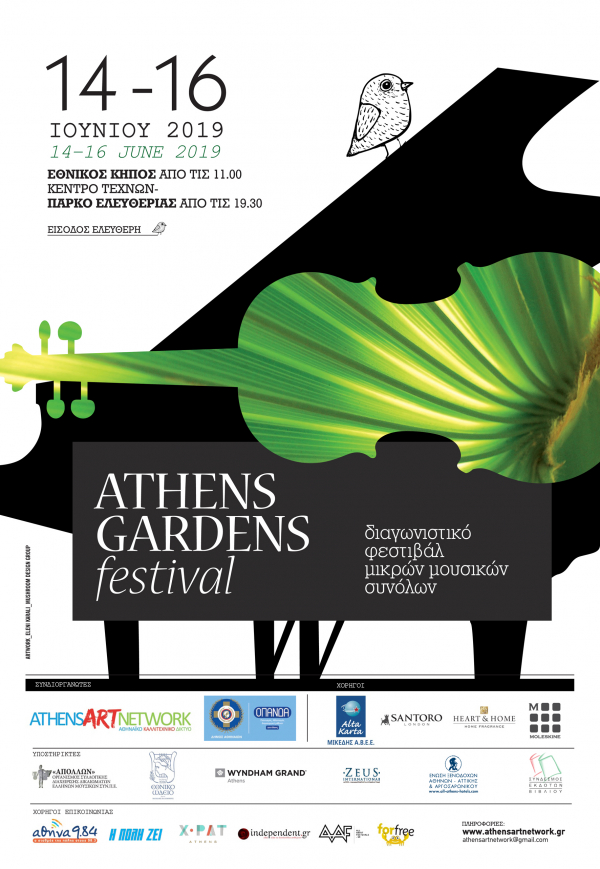 Athens Gardens Festival is bringing chamber music into the Athenian gardens.

The festival was born in the gardens of Athens and has been taking place since 2013 in the National Gardens of the city!

This year's version is a contest between small music ensembles, performed inside the National Garden and on the gardens of the Center of Arts in Eleftherias Park. During the 14th, 15th and 16th of June, the participating music ensembles are going to be presented in the National Garden (morning) and the Center of Arts (evening) Melodies from the worldwide anthology of the classical, romantic, impressionistic, modern and neoclassical music are going to be played.

Athens Gardens Festival 2019 is co-hosted by the Athens Art Network and the Organization of Culture, Sports and Youth of the municipality of Athens.





---
XpatAthens is proud to be a Media Sponsor Of The Athens Garden Festival

---