European Music Day At The Athens Concert Hall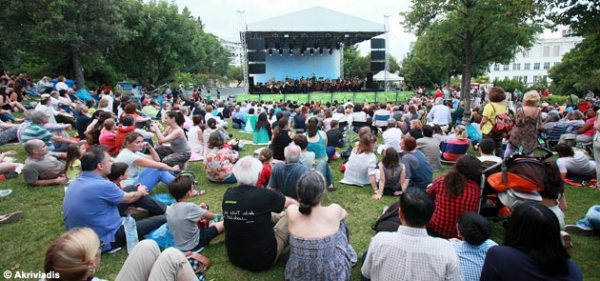 For the past 36 years, European Music Day has united millions of people through thousands of events in over 700 cities.


The Athens Concert Hall participates once again with a mosaic of musicians and ensembles, and many different kinds of music.


Enjoy a fantastic summer night full of music and culture at the our garden venue, right in the heart of Athens.

Performing artists include:
Camerata Junior – The Friends of Music Youth Orchestra
The Athens State Orchestra
'Nikolaos Lavdas' Athenian Mandolin Orchestra
EVENT INFO
When

:

21 Jun 2018

Time

:

20:00 - 20:00

Where

:

Vas. Sofias Ave. & Kokkali St.

Price

:

Free

Title:

European Music Day At The Athens Concert Hall

Email:

megaronplus@megaron.gr

Contact Number:

+30 210 7282000