Online Art Workshops For Children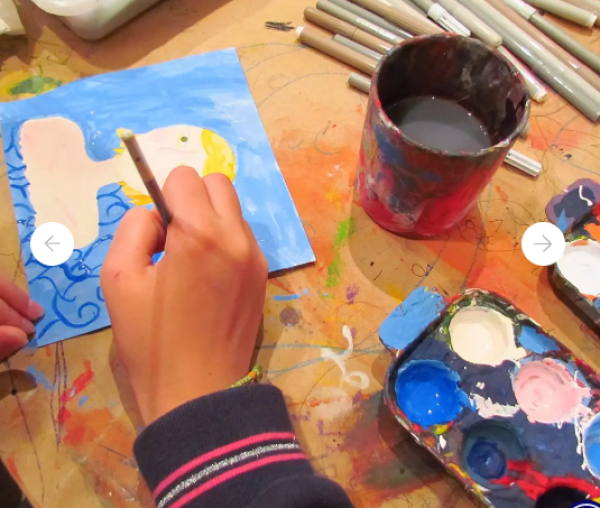 The popular online art workshops for children and adults, organized by the Museum of Greek Children's Art, continue in May.


Once again, young, aspiring artists will travel through art to imaginary worlds of vibrant blue waves and colourful flowers, be inspired by favourite artists and create their own unique works of art.
See the May programme in detail:


- 14 May: Paul Siniak and pointillism / Online art workshop.
- 21 May: A ship on the seas by Panagiotis Tetsis / Online art workshop / Online art workshop.
- 28 May: Let's go fishing with George Kypri / Online art workshop


Workshop times: during the mentioned dates, fixed time 17:30-19:00

The classes will be held via the zoom platform.


- 18 May: "The power of Museums. With the power of art we dream and design a better future!" – Join the celebration of International Museum Day 2022 / Online art workshop with free participation.
- 29 May: "Making Pablo Picasso's Guitar" Independent art workshop in the Museum's workshop.
EVENT INFO
When

:

07 May 2022 - 29 May 2022

Where

:

Museum of Greek Children's Art Kodrou 9, Athens

Title:

Online Art Workshops For Children