Burger Fest 23 - Vol.9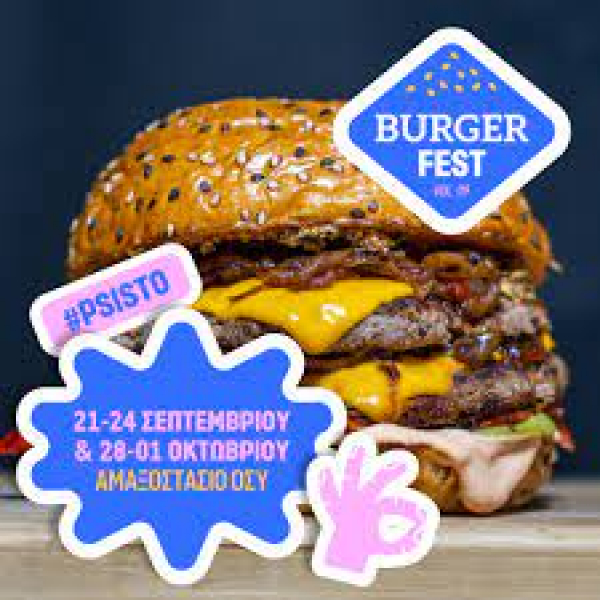 The 9th Burger Fest is returning to the heart of the city to teach you how to eat and grill! It's a proper pan-epicurean university with juicy burgers and chilled beer that you definitely need to experience.
It will take place on September 21-24 and September 28-October 1 at the Amaksostasio in Gazi. The Burger Fest, the first and largest food festival in Greece dedicated to burgers, is coming back for the ninth time for two juicy and flavorful four-day events!
More than 15 burger houses, sweet treats, and cocktails await you at the Amaksostasio from September 21 to 24 and September 28 to October 1 for an experience filled with entertaining activities such as challenges, cook-off battles, games, photo opportunities, and, as always, explosive live music acts.
EVENT INFO
When

:

21 Sep 2023 - 01 Oct 2023

Where

:

Old amaxostasio

Title:

Burger Fest 23 - Vol.9

Website:

burgerfest.gr/