Burger Fest Athens 2019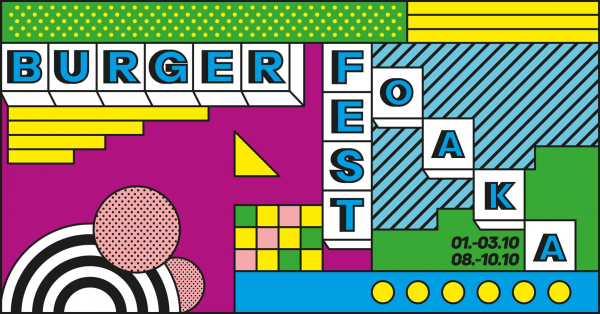 The largest food festival in the city returns for the 4th consecutive year at the Old Depot OSY in Gazi.


Some of the most renowned restaurants and burger houses of Greece will be present, but our philosophy remains the same: our love for excellent food and music becomes the reason for another great meet-up for locals and visitors.
Guests will have the chance to taste exotic flavors, enjoy traditional juicy burgers and refreshing premium beers!

Live DJ sets will feature Asian Dub Foundation, Cayetano and Kill Emil (Friday 13/9), Eisvoleas & Band and Twinsanity (Saturday 14/9), Marina Satti, Street Outdoors Soundsystems, Atomic Love (Sunday 15/9), Wedding Singers, Bejeezus and Yakuza Six (Friday 20/9), Deliquent Habits, Blend Mishkin & Roots Evolution (Saturday 21/9), Inco - Closing Party (Sunday 22/9).
On September 13-14-15 and 20-21-22 all roads lead to the old Depot OSY in Gazi!
Watch BURGER FEST '18 | Aftermovie
ΗERE
!
Event Schedule


Friday: 17.00-00.00
Saturday: 13.00-01.00
Sunday: 13:00-01:00