The Friends Of Merimna Garage Sale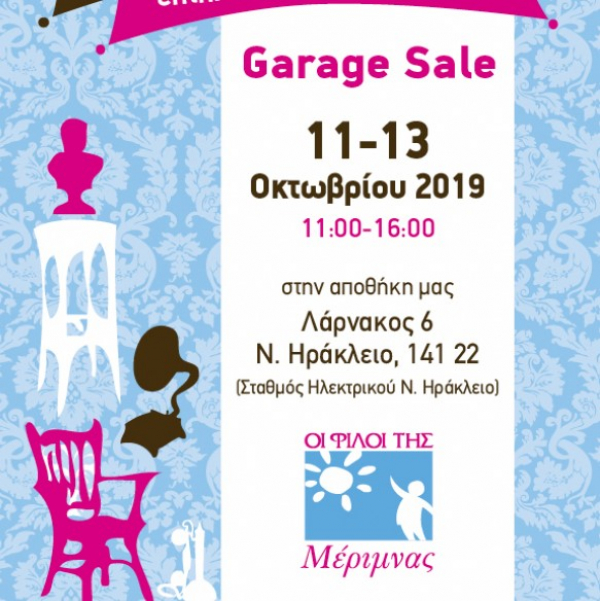 Garage Sale & Bazaar of Fabrics and Furniture!


A Garage Sale and Bazaar full of amazing offers is being organized by the
"Friends of Merimna": Friday 11, Saturday 12 & Sunday 13 of October 2019

At the "Friends of Merimna" Garage Sale/Bazaar you will find lightly used, furniture - small and large - lighting fixtures, paintings, carpets and new high-quality furnishing fabrics, all at bargain prices!


The proceeds from the Bazaar will go to support the work offered by Merimna's two services:


• "Pediatric Palliative Homecare Service" Experienced doctors, nurses, psychologists and social workers from Merimna provide a homecare service for seriously ill children and their families during the last stages of their illness.


• "Childhood Bereavement Counseling Centers" Specialized psychological support for children and adolescents who are grieving the loss of a loved one.


All of Merimna's services are provided free of charge
EVENT INFO
When

:

11 Oct 2019 - 13 Oct 2019

Time

:

11:00 - 16:00

Where

:

Larnakos 6, New Iraklio, 14122

Price

:

Entry Free

Title:

The Friends Of Merimna Garage Sale

Email:

info@friendsofmerimna.gr

Contact Number:

210-684-2833

Website:

www.merimna.org.gr