Bubble Jam - Onassis Cultural Center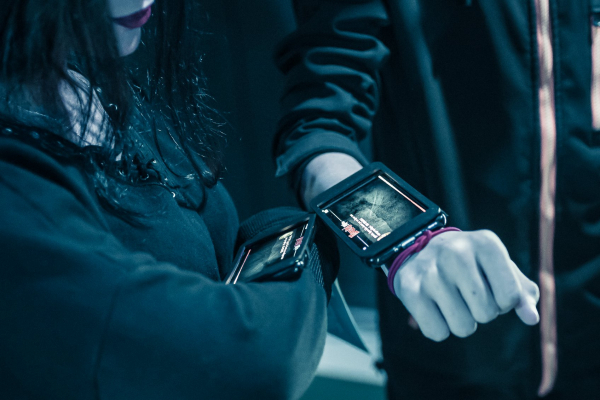 Who is on the other end of the internet and what are the processes between us when communicating online?" Asking this question, Daniel Wetzel, founding member of the internationally acclaimed Rimini Protokoll, sets up an interactive installation for the peers of YouTube; for those who use messengers despite the age restriction; for the upcoming generation of digital natives.


We, as is usually in theatre, meet in the same space, yet this time a large part of the stage design has been converted into code. An interactive play and an experiment among us, Bubble Jam invites its visitors to act as members of a cloud that explores itself. How are joint decisions made? What happens when algorithms enter that process? And who or what do we "like" and "follow"?
Read more about the event
HERE
!
EVENT INFO
When

:

24 Nov 2018 - 21 Apr 2019

Where

:

Logo 107 Syngrou Avenue, 11745 Athens, Greece

Price

:

€ 12

Title:

Bubble Jam - Onassis Cultural Center

Email:

info@sgt.gr

Contact Number:

210 900 5 800

Website:

www.sgt.gr/eng/SPG2208/?