47th Book Festival In Zappeion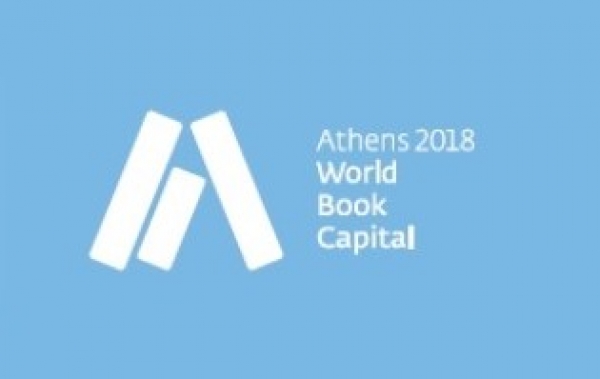 The Book Festival is held this year with the active participation of the "Athens 2018 World Book Capital" City of Athens, which in its own pavilion, presents its program , which includes more than 300 events. The 47th Book Festival pays tribute to Sung Poetry and attempts to open a dialogue between the Book and the arts.

The festival's parallel program features a handful of interesting events which pay tribute to eminent Greek artists such as Katerina Aggelaki Rouk, Dionysis Savopoulos, Manolis Anagnostakis, Loula Anagnostaki, George Andreou and concerts by Stamatis Kraounakis, Eleni Tsaligopoulou and Yannis Kotsiras.


PARALLEL PROGRAMME


September 1
"The perfect disappearance", Dilemma live in poetry of Katerina Aggelaki-Rouk
"Oh, Master-King" [E, Kyr-Afenti Vassilia], Folktale narration, at 19:00


September 2
Book Publishers Association pays tribute to Dionysis Savopoulos for his great contribution to Sung Poetry
Do not scare the Nightingale, Theatrical play at Aeroplio
"Trees and Nightingales said", Fairy Tale Narration for young children


September 4
Event for Manolis Anagnostakis & Loula Anagnostaki


September 5
Children's Youth Symphony Orchestra – Nina Patrikidou, under the auspices of the Archbishopric of Athens
"It's love", Folktale narration


September 6
Musical Journey inspired by the poem "I've had a dream" by poet Yovanna and the composer and pianist Anna Stereopoulou.


September 7
Event for Karagiozis by the Book Publishers Association with screenings, lectures, discussions and a great concert with Panino Damianos and his band.


September 8
Event dedicated to Nikos Kavvadias, by the Book Publishers Association in collaboration with the National Theater of Greece


September 9
The Book Publishers Association in collaboration with ERT pays homage to Nikos Kavvadias for his great contribution to sung poetry.


September 10
"From D. Solomos to Today", songs, speeches, recitations by actors and poets.


September 11
Event dedicated to theater critic Kostas Georgoussopoulos


September 12
Event on the book of Kevin E.Simpson "Soccer under the Swastika" by Mv publishers


September 13
Marios Strofalis and his quartet present excerpts from Song of Songs
Folktale narration


September 14
Award Ceremony honoring Mikis Theodorakis for his great contribution to Melodic Poetry and Greek culture. Concert featuring his popular compositions performed by renowned old and new Greek artists.


September 15
Homage to the composer George Andreou featuring discussions, presentations and concert with Eleni Tsaligopoulou and Yannis Kotsiras


September 16
"Lorca at the Greek Art Theatre", presentation of excerpts from Blood Wedding, documentary screening & concert by Stamatis Kraounakis
Our myths, our stars, Theatrical play at Aeroplio at 12:00. "Theria and Zoumpera", fairy tale narration for children accompanied by music
EVENT INFO
When

:

31 Aug 2018 - 16 Sep 2018

Where

:

Zappeion, Athens

Title:

47th Book Festival In Zappeion