2nd Spoudase Festival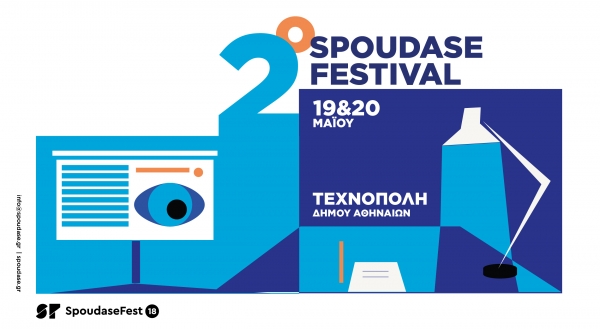 Spoudase Festival is returning for the 2nd consecutive year in the most central spot in Athens on May 19 & 20!


All public universities, all private colleges and IEKs of Greece and Cyprus will be participating in the 2nd Spoudase Festival!


Guests will have the chance to learn all about top-rated undergraduate or postgraduate studies, in Greece and Cyprus, but also have the opportunity to claim some of the hundreds scholarships that will be offered by the participants exclusively for the festival's visitors.


A number of workshops & speeches will also be taking place regarding fields such as education, technology, bitcoin and culinary.

Attendace certificates will be given to those attending workshops.


The biggest educational feast ever held in Greece, will provide the following through 200 career guidance counselors:
Free Psychometric Tests
Free Vocational Guidance
Free CV advice
Free evaluation of Linkedin profiles and other work platforms
Free session for handlging stress during an exam
Free counseling for internships, internships abroad - housing -scholarships
Free Counseling for Selecting Graduate Programs Abroad
Free counseling for GMAT - GRE - TOEFL - IELTS sign up
In order to take part, you will have to register by clicking
HERE
!