Social Entrepreneurship Forum 2018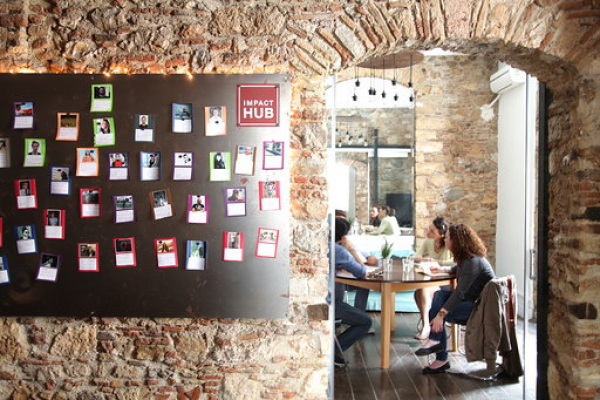 November 23rd-25th 2018, Impact Hub Athens and Kypseli Municipal Market will host the 5th Social Entrepreneurship Forum 2018.


The Social Entrepreneurship Forum (SEF) - a Forum exclusively dedicated to Social Entrepreneurship - is organized for the fifth year in the row in Athens with the participation of initiatives and enterprises active in Social Solidarity Economy. SEF 2018 is an open collaboration platform for the further advancement of social entrepreneurship perceived as a base of values, principles and common visions, in which every type of social enterprise, cooperatives, initiatives and interested parties could participate actively.
This year's event will take place at the premises of Impact Hub Athens and Kypseli Municipal Market, and the following activities will be organized:
Workshop: "Setting up Energy Communities: Good practices and Challenges", Friday 23/11, 14.00 to 17.00 at Impact Hub Athens(28, Karaiskaki str.).
Workshop: "Social Financing: where we stand and where we are heading",Friday 23/11, 18.00 to 20.30 at Impact Hub Athens.
Workshop: "Support centers and learning tools: building support networks and common learning pools»,Saturday 24/11, 10.00 to 15.00 at Impact Hub Athens.
Public discussion: "Legal framework and public policies for SSE: assessment, challenges and necessary reforms", Saturday 24/11, 17.00 to 20.00at Impact Hub Athens.
Exchange meeting: "SSE markets in urban areas: Pilot cases in the municipality of Athens", Sunday 25/11, 11:00 to 14:30at Kypseli Municipal Market (42, Fokionos Negri).
Please submit your interest of participation per session
HERE
!
The event is co-organized by: Social Cooperative Enterprise "Wind of Renewal", Development Agency of Karditsa, Network of Social Cooperative Enterprises of Central Macedonia, ERGANI Center, Impact Hub Athens, Heinrich Boell Foundation Greece.


Impact Hub Athens is an international platform to strengthen and promote social entrepreneurship. Our vision is to create an ecosystem that connects people who can bring change through responsible and sustainable initiatives. With a presence in more than 110 cities, linking over 15,000 members around the world, the Impact Hub is one of the fastest growing social economy players, based on positive impact and collaboration.


The purpose of Impact Hub Athens is to act as a catalyst for business synergies and academic, private and public institutions, investors and media, creating the right environment for ideas to become reality and for actions to take place.