FokiaNou Art Space - Good Old Days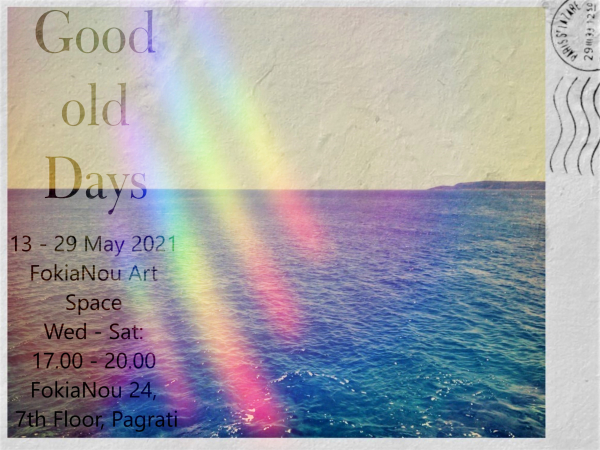 After seven months of lockdown,
FokiaNou Art Space
is pleased to present a group exhibition of artists focusing on the idea of past times, i.e. pre-Covid, pre-crisis, when we all had different things on our minds. The show is a diverse kaleidoscope of works, including painting, drawing, collage, photography, video and sculpture, which while looking back, also speaks for today's state of mind and looks forward to better times as well.
Participating artists: Lina Bebi, Sebastian Boulter, John Bicknell, Mary Cox, Irini Diadou, Sarah Ettlinger, Panagiotis Ferentinos, Christos Giannopoulos, Andromachi Giannopoulou, Chris Hawtin, Marietta Kallona, Vassiliki Kanellou, Alexandros Mavrogiannis, Foteini Poulia, Caroline Pradal, Marina Rovithi, Evi Stamou, Iliana Theodoropoulou, Panagiotis Voulgaris, Alexandros Zoulias.


Curated by Mary Cox and Panagiotis Voulgaris.


The use of masks and social distancing are required in all areas of the space, including the roof terrace, halls and elevator.