FokiaNou Art Space: Creatures and Visages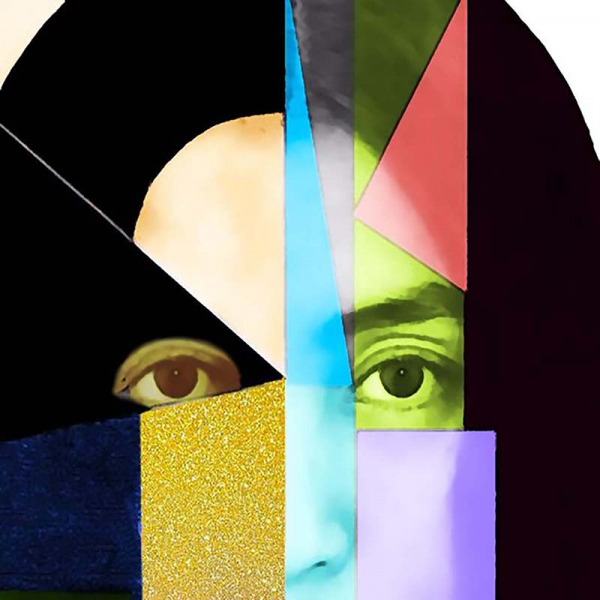 "Creatures and Visages", Catherine Suen and Giorgos Spyropoulos


FokiaNou Art Space is pleased to present a two-person show of new work from Catherine Suen and Giorgos Spyropoulos. The two artists are good friends who discovered that they both operate on the same level of fantasy, are engaged with similar themes, and use similar palettes.


Not at ease with the real world, Catherine Suen finds refuge in a fantasy world where she can let her imagination run free. Using whatever recycled materials (paper, cardboard, fabrics, plastic, cans, etc.) she can collect, she cuts, assembles, and paints flamboyantly costumed Creatures, in order to create a whole universe more to her liking. These costumes are both inspired by the various cultures she has encountered while traveling and a reflection of her inner world which aspires to a better real world. Born in France, Suen studied Chinese at the Institute of Oriental Languages and Civilization in Paris, then traveled to many countries before settling in Aegina 20 years ago, where she lives and works as an independent visual artist. She has shown her work regularly in Athens and Aegina, and also works as a costume and set designer for various theater companies.


Giorgos Spyropoulos is primarily a musician who has turned to making visual images as another means of artistic self-expression. As co-founder of the psychedelic 60s band Nirvana UK, he lived in England for 30 years, working in the recording industry. He returned to Greece on a permanent basis in the late 1990s and began working with digital images. He continues to make music while also creating collaged "pictures within pictures", finding another way to say something that he cannot express with words or music.


The use of masks and social distancing are required in all areas of the space, including the roof terrace, halls, and elevator.


FokiaNou Art Space is an artist-run project space in the intimacy of a small apartment in an old building in the center of Athens. The space encourages collaborative creative efforts between Greek and foreign artists, thereby promoting and supporting the local art community. The space hosts exhibitions, workshops, and projects under the direction of two artists, Mary Cox and Panagiotis Voulgaris.

Dates & Hours

The show opens Thursday, 22 October, 16.00-21.00
Tuesday to Saturday 17.00 - 20.00.
EVENT INFO
When

:

22 Oct 2020 - 07 Nov 2020

Time

:

17:00 - 20:00

Where

:

FokiaNou Art Space, Fokianou 24, 7th floor, Pagkrati, Athens.

Title:

FokiaNou Art Space: Creatures and Visages

Email:

info@fokianou247.gr

Website:

www.fokianou247.gr