Theorimata 2: On History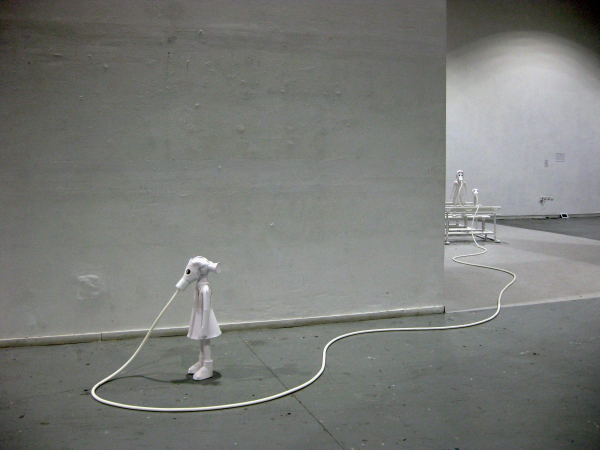 Theorimata, the exhibition/institution by AICA Hellas, the Greek Section of the International Association of Art Critics, AICA International, is presented for the second time at the National Museum of Contemporary Art Athens (EMST), from October 1 until November 1, 2020, in the EMST Temporary Exhibitions Space.


The first exhibition was presented in 2018 with the aim to become a biennial event, providing the chance for curators, critics, art history scholars, and also artists to converse, collaborate and intervene in the artistic field; the theme of "Theorimata" will be differentiated each time, focusing on the characteristics and major issues of each period.


For the exhibition Theorimata 2: On History, 25 curators, scholars and art critics, members of the Greek Section of AICA, propose 56 artists who, with History as their axis, promote the function of art as an alternative educational tool and a means of dynamically intervening in the social fabric.


The idea that the knowledge of the past is an aid to the interpretation of the present and a guide to the future, asserted by Thucydides in his first book on the History of the Peloponnesian War, runs through the exhibition in which installations, constructions, sculptures, photographs, paintings, artists' books, drawings, videos, and happenings are presented.


The exhibition will be accompanied by a bilingual catalog (in Greek and English) with introductory texts by Bia Papadopoulou and Emmanuel Mavrommatis, texts by the curators, photographs of the works, and biographies of both the curators and artists.


The collective volume
Kritiki+Techni (Criticism+Art) Vol. 6: Contemporary Art
and the
Archive: Archival Collections, Artistic Practices, Reflections
(edited by Charis Kanellopoulou) will also be published.
Dates & Hours


Tuesday – Sunday 11.00 -19.00, every Thursday until 22.00 Monday closed
EVENT INFO
When

:

01 Oct 2020 - 01 Nov 2020

Where

:

National Museum Of Contemporarty Art Athens

Price

:

€8

Title:

Theorimata 2: On History

Contact Number:

211 1019000