Athens Photo Festival 2020 At The Benaki Museum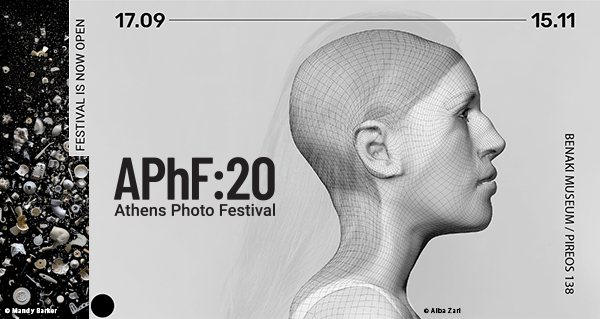 Athens Photo Festival 2020 is on view at the Benaki Museum / Pireos 138 through 15 November, featuring the work of 108 artists and photographers from 26 countries.


Exploring diverse cultural, artistic, social, and political positions, the Festival brings together a wide variety of works from all the image-based genres, ranging from fine art and conceptual to documentary and photojournalism, photo-based installations, interactive content, and multimedia works. The exhibitions spread over two floors of the museum, covering an area of 2.200 square meters.


At the core of the Athens Photo Festival, in addition to exhibitions, is an engaging and multi-layered program of onsite and online events and the year-round activities, including education and public programs, talent development initiatives, social practice, and community outreach.


Opening hours

Thursday & Sunday: 10:00 – 18:00
Friday & Saturday: 10:00 – 22:00
EVENT INFO
When

:

17 Sep 2020 - 15 Nov 2020

Where

:

Benaki Museum, Pireos 138

Title:

Athens Photo Festival 2020 At The Benaki Museum

Website:

www.photofestival.gr/home-en