"Breakfast at Tiffany's" At FokiaNou Art Space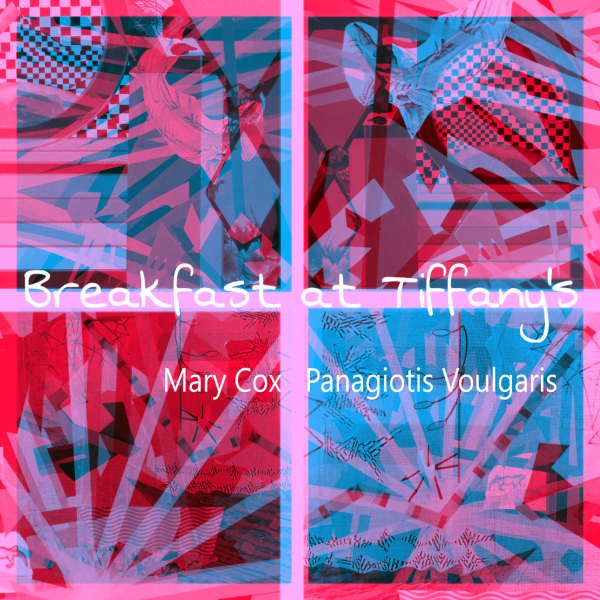 One hears about the recent phenomenon of artist-run spaces, but rarely is there the chance to discover more about the work of the artists who run the artist-run space. In their second two-person show at FokiaNou Art Space, Mary Cox and Panagiotis Voulgaris present "Breakfast at Tiffany's".

Almost four years after their first collaboration in the space, the two directors will show work with many commonalities: the use of repurposed materials to produce small-scale abstract gems with vibrant, intense colors, which give rise to the euphoric feeling of gazing into a Tiffany's display window.


Mary Cox's tiny collages and digital prints play with appropriation of work from other artists, rejecting the idea of originality and artistic genius. The appropriated reproductions have been through multiple transformations, scale changes and finally collaging and painting, resulting in a new hybrid metamorphosis.


Mary is an American painter with Greek nationality living and working in Greece since 1993. She holds a Masters in Fine Art from the Academy of Art University, San Francisco, CA. Over the years she has taken up different subject matter, and used a range of media, from a mixed-media series on migration which was selected for the Lulea Art Biennial 2011, to a photo-realistic series of paintings of old houses and buildings in the southern suburbs of Athens.

Panagiotis Voulgaris has long used string, thread and masking tapes to create in situ installations, and interventions in natural and man-made environments. As an artist-in-residence in Valletta, Malta, part of the 2018 European Capital of Culture program, his work included many interventions as well as workshops in schools around Malta. He recorded his ideas for his work in an art book that started as a diary and gradually became a stand-alone work. From this book came the idea for small-scale, easily transportable pieces which are autonomous but also can be combined to form a larger whole: collages on paper, using colored tape and layered with bold shapes, charts, drawings and excerpts from old books.

They are both the recording of a journey to real places as well as the iconography of fantastic geometry and chaos, at once beautiful and spooky. Panagiotis Voulgaris is an artist and curator living and working in Athens. He holds a Masters Degree in Art and Architecture from the University of East London and has participated in numerous exhibitions, festivals and residencies in Greece and abroad.

FokiaNou Art Space is an artist-run project space in the intimacy of a small apartment in an old building in the center of Athens. The space encourages collaborative creative efforts between Greek and foreign artists, thereby promoting and supporting the local art community. The space hosts exhibitions, workshops and projects under the direction of two artists, Mary Cox and Panagiotis Voulgaris.

Hours

Wedsnesday - Saturday 17:00 - 20:00