The Lost Statue Of Athena Parthenos At The Acropolis Museum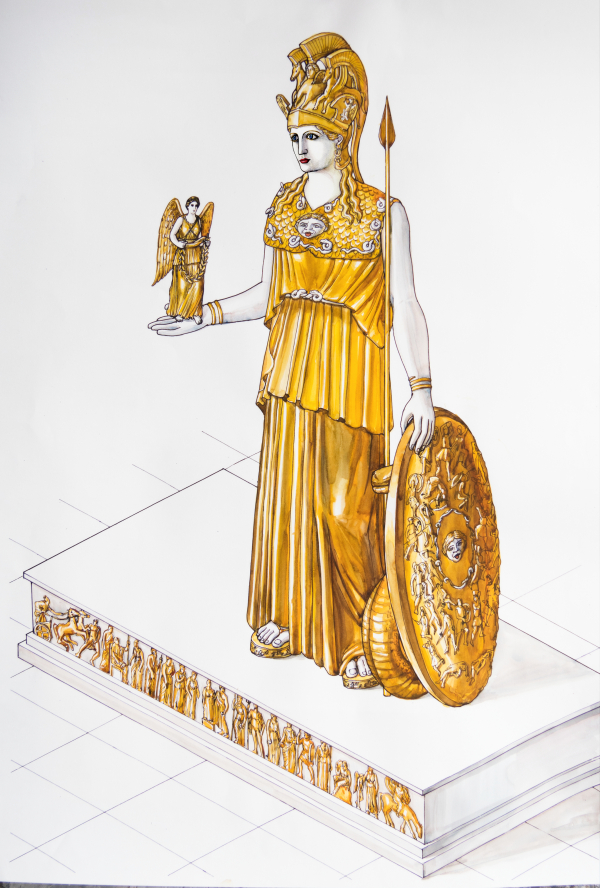 Following the success of the presentations about the lost statue of Athena Parthenos that took place on the National holiday of 28 October, the Acropolis Museum invites its visitors to a new round of presentations that will take place every Saturday from 9 November to 14 December 2019.

The Museum invites its visitors on a walk of knowledge about the statue of Athena Parthenos, its construction materials and techniques, its myths and allegories, its radiance and adventures.

Dates: Every Saturday from 9/11 to 14/12
Greek: at 1 p.m.
English: at 11 a.m.
Duration: 50 minutes
Participation: Limited to 30 visitors per session. For registration, please refer
to the Information Desk at the Museum entrance on the same day, half an hour
before the presentation start time. First-in first-served.
Price: Only the general admission fee to the Museum is required (5 euro).
EVENT INFO
When

:

09 Nov 2019 - 14 Dec 2019

Where

:

Acropolis Museum - 15 Dionysiou Areopagitou Street,

Price

:

5€

Title:

The Lost Statue Of Athena Parthenos At The Acropolis Museum

Email:

info@theacropolismuseum.gr

Contact Number:

+30 210 9000900

Website:

www.theacropolismuseum.gr/en