International Museum Day & European Night of Museums 2019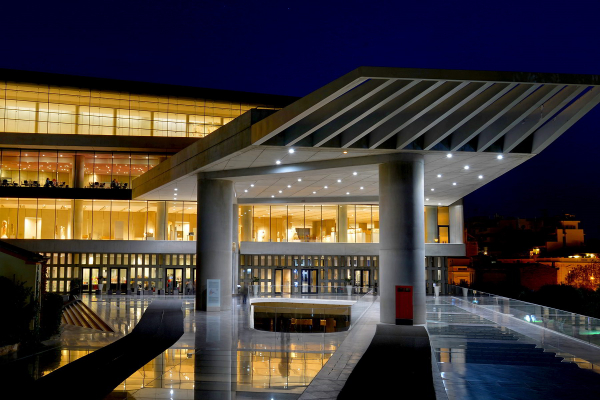 On Saturday 18 May 2019 the Acropolis Museum celebrates International Museum Day and European Night of Museums and invites visitors to participate in family programs with free entry and extended opening hours from 8 a.m. to 12 midnight. The Museum restaurant will operate during the same hours.
Family Programs
On Saturday 18 May 2019 our little friends who visit the Museum will be able to participate in the two free family programs 'Experience the Panathinaea Festival with all my senses' (3-5 years old) and 'What happened to Athena's statue from the Parthenon?' (6-9 years old). The programs will be held in Greek only by the Museum Archaeologist-Hosts.
The cranes of the Acropolis
On the occasion of this year's International Museum Day, the Acropolis Museum produced, in collaboration with the Hellenic Mint, commemorative medals dedicated to the cranes of the Acropolis. On the cornice of the first Parthenon (570 BC), cranes (geranos, in Greek) were depicted in horizontal flight, rendered in soft colors and in dense formation. For the ancient Greeks, the crane symbolized intelligence, alertness and good fortune. The medals will be available for purchase in the Museum ground floor Shop.
*Photo credit: Discover Greece