Benaki Museum - Archaeological Treasures From Saudi Arabia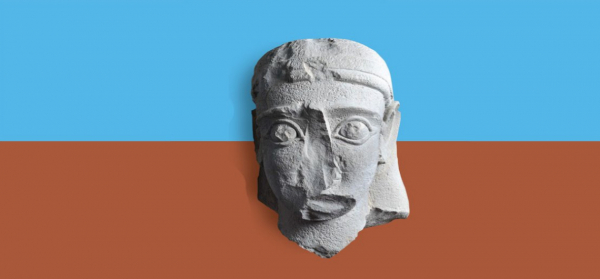 The exhibition explores the fascinating story and the multifaceted character of the Arabian Peninsula from antiquity to modern times.

The cultural evolution of the Arabian Peninsula from the prehistoric era until the 20th century is revealed through exhibits that are associated with early nomadic movements, trade routes that linked the peninsula with the Mediterranean, Mesopotamia and the rest of Asia, as well as with pilgrimage roads leading to Mecca from the 7th century AD onwards. The close proximity of the Greco-Roman world to the Arabian Peninsula and the cultural pluralism developed in the regions are revealed through a series of objects, inspired by the arts of antiquity that were either transported there through the caravan routes or were produced locally.

The exhibition introduces the most important prehistoric settlements, presents findings of significant cultures of antiquity and late antiquity and reaches the Islamic era, with artifacts created during the various Islamic dynasties until the unification of Saudi Arabia.

Large-scale sculptures, gold burial ornaments, tombstones, and precious offerings constitute some of the exhibition objects aiming to familiarise the Greek audience with the historical and cultural heritage of the Arabian Peninsula. The exhibition was inaugurated at the Louvre in 2010 and since then it has been shown in three different continents, and many cities such as Rome, Berlin, Barcelona, Saint Peter, Washington, Pennsylvania, Kansas, Houston, Beijing, Seoul, Tokyo and Abu Dhabi.

The exhibition at the Benaki Museum – the exhibition's 16th stop – signifies the first event in the southeast Mediterranean.
EVENT INFO
When

:

21 Mar 2019 - 26 May 2019

Where

:

Benaki Museum Pireos 138

Price

:

€ 8, € 4

Title:

Benaki Museum - Archaeological Treasures From Saudi Arabia

Website:

www.benaki.gr/index.php?lang=en