Open House Athens 2019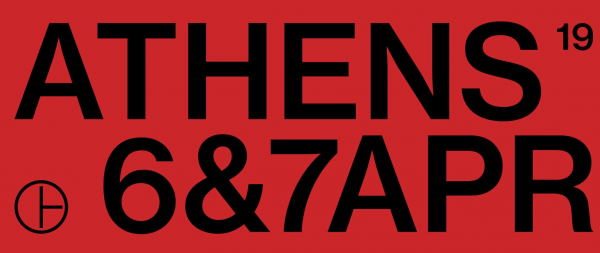 The 6th OPEN HOUSE Athens is back!


On 6 & 7 April 2019, 100 buildings open their doors; 500 volunteers are getting ready to guide us! A two-day event of free architectural guided tours addressed to the general public; an event based on volunteerism, which aims at promoting the architecture of our city; an opportunity to walk the city, look up while walking in the streets, see the buildings from a different angle…


It is our established appointment in early April, when everyone can continue their tour from where they left off last year!


The programme includes public and private buildings, modern and historic, monuments, museums, theatres, schools, residences, professional spaces, in the city centre and the suburbs… and it is strengthened by a plethora of parallel events and contests, which launch one month earlier:
Learn all about the buildings participating in OHA 2019
HERE
!
Main Event:
OPEN TOURS ~ 6 & 7 April
The established two-day event of free architectural tours, which opens this year around 100 buildings and spaces in Athens.
Parallel Events:
OPEN Your Portfolio ~ February 1 – April 8
A competition for a full scholarship award for the Postgraduate Programme of Architectural Design at Vakalo Art & Design College.
OPEN Food & Drinks ~ March 26 - April 7
A network of take-away restaurants and cafes, where OHA visitors can enjoy food and drinks specially prepared for them. MADE in Athens_30-31 March Tours in creative and production spaces, guided from the creators/producers themselves.
Photo Made ~ 30 March- 10 April
Photo contest on Instagram, depicting MADE in Athens.
OPEN School ~ April 1-5
*
Guided tours for organised educational groups. Open School Sponsor: Plakas Art Centre.
OPEN Box ~ April 3-7
The event's info point is located at IANOS bookstore, 24 Stadiou Str.
OPEN Embassy ~ April 5
*
Guided tours in Embassies' buildings.
OPEN Bauhaus ~ April 6-7
Thematic guided tours in buildings influenced by Bauhaus, supported by the Embassy of the Federal Republic of Germany in Athens.
OPEN Bike ~ April 6-7 *
Specified routes with bicycle or scooters, combined with guided tours in specific buildings.
OPEN Photo ~ April 5-14
The established photo contest on Instagram using the hashtag #alumil_oha2019. Open Photo Sponsor: Alumil.
OPEN Hunt ~ April 6-7
A "treasure hunt", in which visitors are invited to discover Kartell items, photograph them, and upload them on Instagram using the hashtag #openhuntkartell. Open Hunt Sponsor: Kartell
OPEN Vote ~ April 6-14
Audience award contest for visitors' favourite guided tour. Open Vote sponsor: ISOMAT
Time To Close Party ~ April 7
April Closing Party at 48 Urban Garden, 48 Armatolon & Kleftwn St., 21:00.
OPEN Walk ~ May 30 - June 1*
Walking in Athens for Bauhaus - 5 theatre interventions A city-centre walk, which includes guided tours and theatrical interventions, with the support of the Embassy of the Federal Republic of Germany in Athens.
* Participation in these events requires reservation via the
Official Event Page
!
---
XpatAthens is proud to be a Media Sponsor of Open House Athens 2019

---