Exhibition Opening - Qinghua Lin "Human Excellence"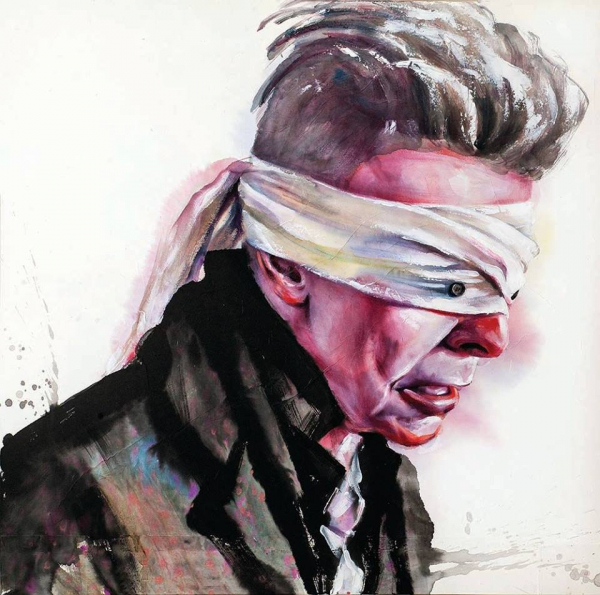 S.G. Art Gallery presents the solo exhibition of Qinghua Ioanna Lin "Human Excellence"


The emerging Chinese artist, Qinghua Ioanna Lin, creates portraits of celebrities of modern world culture who have managed to gain eternity through excellence. Among them are Maria Callas, Princess Diana, Andy Warhol, Frida Kahlo, Marilyn Monroe, Vincent van Gogh, Coco Chanel, David Bowie, Elizabeth Taylor, Shanmao, Zhan Guorong, Chenxiaoxu.


"I seldom drew portraits before, because at times it was difficult to face the eyes of others, as at times I find it difficult to face myself. The human eye can deliver all sorts of messages, and when it is sad, it gushes tears; when it rages, it resembles the black hole of the universe, devouring you. Man is a very complicated and advanced creature.
Human beings are the existence of senior life; portraiture, is the picture of the era".


Qinghua Ioanna Lin
Professor Weihe Chen of Guangzhou Academy of Fine Arts mentions about Lin's work:
A Chinese artist who uses Chinese traditional painting material to create portraits of famous international artists and exhibites them in Athens, the place where western civilization was born.


Andy Warhol, who was the master of The Factory in New York could not imagine that a young Chinese artist used a traditional chinese method to restore his glorious appearance. Qinghua used pop art to depict his anxiety, nervousness and free spirit.


Portraits show people's emotions and temperament. The portraits of famous people should depict the characteristics of their time and their portrayal of life feelings.
Quingua Ioanna Lin was born in Guangdong Province, South China. She lives and works between Greece and China. She studied Drawing and Art History at the Guangzhou Academy of Fine Arts. She holds a Master of Arts degree from the Guangzhou Academy of Fine Arts and was a Lecturer at Guangdong Baiyun University. Initially, her works focused on traditional Chinese painting, while she was involved with modern Chinese Calligraphy and contemporary painting with various traditional techniques like paper ink, watercolor, and modern techniques using a variety of materials.


The exhibition will be held unfer the auspices of the "Greece China Association".

Schedule:
Duration: 13 December 2018-12 January, 2019
Opening hours: Wednesday & Saturday: 11:00 - 16:00 Tuesday, Thursday & Friday: 11:00 - 14:00 & 18:00 - 21:00
EVENT INFO
When

:

13 Dec 2018 - 12 Jan 2019

Where

:

S.G. Art Gallery | Kleomenous 2, Kolonaki St George Lycabettus Hotel

Title:

Exhibition Opening - Qinghua Lin "Human Excellence"

Email:

s.g.artgallery@gmail.com

Contact Number:

210 7290875