Adventure Film Festival 2018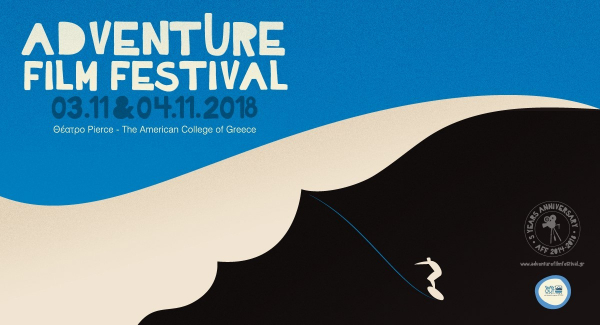 The only Greek film festival, dedicated to adventure sports, returns, for the 5th consecutive year to a new venue and with a renewed composition, presenting once again unique movie productions, photo exhibitions and, of course, immersive speeches from distinguished people of sports and action, which make up a unique, thematic and spectacular event.


Adventure Film Festival Greece has proven to be the greatest celebration of outdoor activities, as over the past 4 years, over 8,000 people honored it with their presence and attended a packed theater during the screenings of 87 films, enjoyed 26 speeches and admired 16 photo exhibitions, all dealing with a wide range of activities carried out through man's willpower, transforming the elements of nature into an endless field of action. Our aim is not to create a story but rather facilitate a change in everyday life for all of us.


At the 5th AFF Anniversary, at Pierce Theater - The American College of Greece, on Saturday November 3rd and Sunday, November 4th, athletes, filmmakers, photographers, equipment companies and outdoor activities join forces by composing a two-day celebration that became an institution. All lovers of adventure and adrenaline will be there.