Parterre Exhibition By Danish Visual Artists Iben West & Else Ploug Isaksen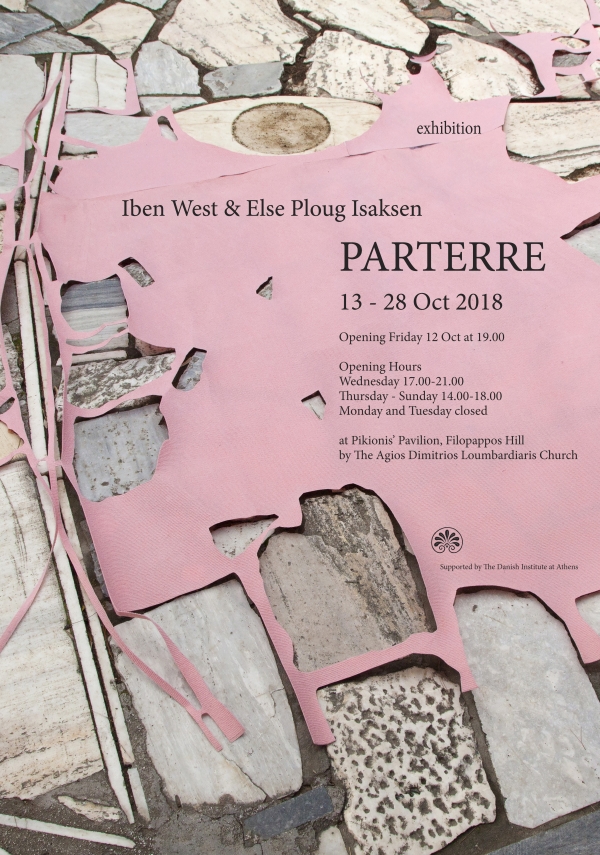 The exhibition is an artistic processing of gathered impressions and material from Athens. It is an encounter and a dialogue between Greek architecture and Danish art.


Parterre is a study of the Greek architect Dimitris Pikionis' working method – present and expanded in his multi-kilometer-long extensive path system around the Acropolis performed in the early 1950s.


On daily walks Iben and Else collected data. The research period ended with a collection of registrations like photos, drawings and videorecordings.

The exhibition is open
Wednesday 17-21
Thursday-Sunday 14-18
Monday and Tuesday closed

The artists are present at the exhibition
EVENT INFO
When

:

12 Oct 2018 - 28 Oct 2018

Time

:

19:00 - 18:00

Where

:

Pikionis' Pavilion, At Loumbardiaris Church, Filopappos Hill

Price

:

Free

Title:

Parterre Exhibition By Danish Visual Artists Iben West & Else Ploug Isaksen

Email:

birgit.olsen@diathens.gr

Contact Number:

+442103244644

Website:

www.diathens.gr/en/events