Photographs Of Joan Leigh Fermor: Artist & Lover - Benaki Museum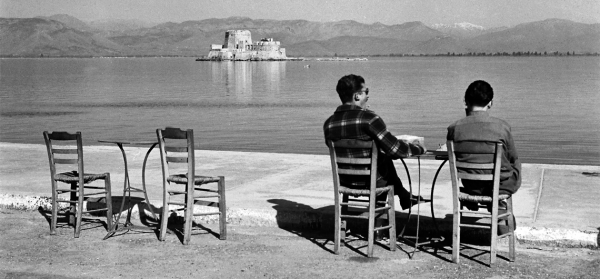 Joan and Paddy Leigh Fermor were united in a pact of liberty – sharing their lives, mostly in Greece, as lovers and friends. As photographer and writer, they were also artists of equal stature.


Joan was a restless rebel when she took brilliant images of the London Blitz as a symbol of all that she would be leaving behind. She met Paddy in Cairo in 1944 and soon he was following her to Athens. They travelled all over Greece before settling in the Peloponnese – in the beautiful house they built at Kardamyli and bequeathed to the Benaki Museum.


Between the 1940s and 1960s Joan took thousands of photographs of people and places as she travelled with Paddy round Greece. A few appeared in his books Mani and Roumeli; most remained unseen on her death in 2003. Her archive is held at the National Library of Scotland in Edinburgh.


In a new book and exhibition, Ian Collins and Olivia Stewart pay tribute to an elusive figure whose art is a revelation.

Opening Hours:

Wednesday, Friday: 10:00 - 18:00
Thursday, Saturday: 10:00 - 00:00
Sunday: 10:00 - 16:00
EVENT INFO
When

:

23 May 2018 - 21 Oct 2018

Where

:

Museum of Greek Culture - 1 Koumbari St. & Vas. Sofias Ave.

Price

:

€ 7

Title:

Photographs Of Joan Leigh Fermor: Artist & Lover - Benaki Museum

Email:

benaki@benaki.gr

Contact Number:

210 367 1000