The Art, Myself ~ Art Group Exhibition At The Dépôt Αrt Gallery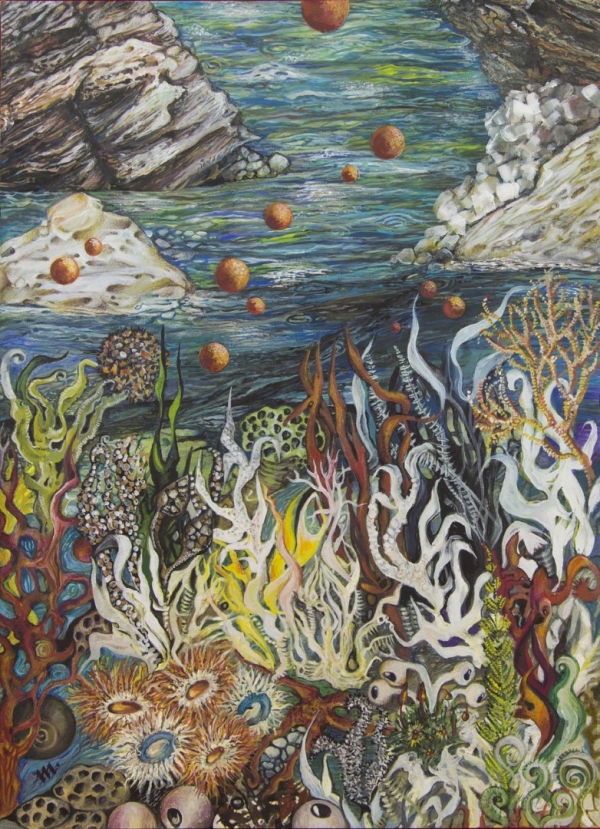 The exhibition is curated by the art historian and assistant professor at the University of Athens Κonstantinos Vafiadis.


Dimitris Lazarou has the responsibility for the concept,organization and communication of the exhibition.


69 contemporary visual artists present art works of painting,sculpture and photography, inspired by the words of the Frenchpoet Paul Verlaine: "Art is to be absolutely yourself".


Paul Verlaine is characterized as a purely lyric poet who hasmarked a transition from romance to the symbolism movement,and is distinguished by the musical effect of his writing, throughthe use of several secrets of French procreation, such asappearances, assertions and imparisyllabic lyrics.


Art historian and Assistant Professor at the University of AthensKonstantinos Vafiadis in his text, titled "Commentary on PaulVerlaine's Exclusion: Art is to Be Absolutely Yourself"; notes: "Consequently the aphorism of the lyric poet Paul Verlaine (1844 –1896) "Art is to be absolutely yourself, seems to adopt a view ofthe same aspect. Nevertheless it reveals ambiguity as it refers totwo ancient notions, concerning Representation, absolutely notcompatible to each other.


According to the first notion Art is considered to be realized tomatter, reference to the Self as a materialistic projection to theexteriority of a nonvisible essence, and thus as a way out (exit)from the walls of an individual consciousness.In that case the artistic work constitutes a symbolic parallel to theself having a reference relationship, a point without objective butrelevant substance.


According to the second – more ancient – notion. Art is the Self inan absolute Sense. In that case the artistic work constitutes apresence, it doesn't refer to the Self. It is the Self. Thus the artisticwork sheds the arbitrary character that is innate in the relationshipbetween phonetics and the meaning and at the same time itestablishes itself as objective.


Having all these in mind and within the frame of Paul Verlaine'ssymbolic thought the latter seems to support the second notion ofthe artistic representation as a testimony of the art work. Itproceeds even further by equating the art work with the self orrather by substituting and converting the self into the ultimatepiece of Art fully independent from the recent manipulatingcollectiveness.


In that sense the french poet seems to prepare the path that wasdestined to lead to the "Death of the Art" and later on to thepostmodern Situation, innate to the variations of Conceptual Art –not only to the manipulation of the artistic produce by the "Worldof Art" since the latter doesn't do anything else but continuouslydirect the dominant World of power."

Opening Hours: Tuesday to Friday: 14:00 - 20:00Saturday: 11:00 - 15:00

*Due to the Easter holiday period the gallery will be closed from 5 th tillDue to the Easter holiday period the gallery will be closed from 5 th till11 th of April.
EVENT INFO
When

:

27 Mar 2018 - 20 Apr 2018

Where

:

Neofytou Vamva street, Kolonaki, Athens

Price

:

Free

Title:

The Art, Myself ~ Art Group Exhibition At The Dépôt Αrt Gallery

Email:

info@depotgallery.gr

Contact Number:

210 3648174