Free Online Greek Course For Beginners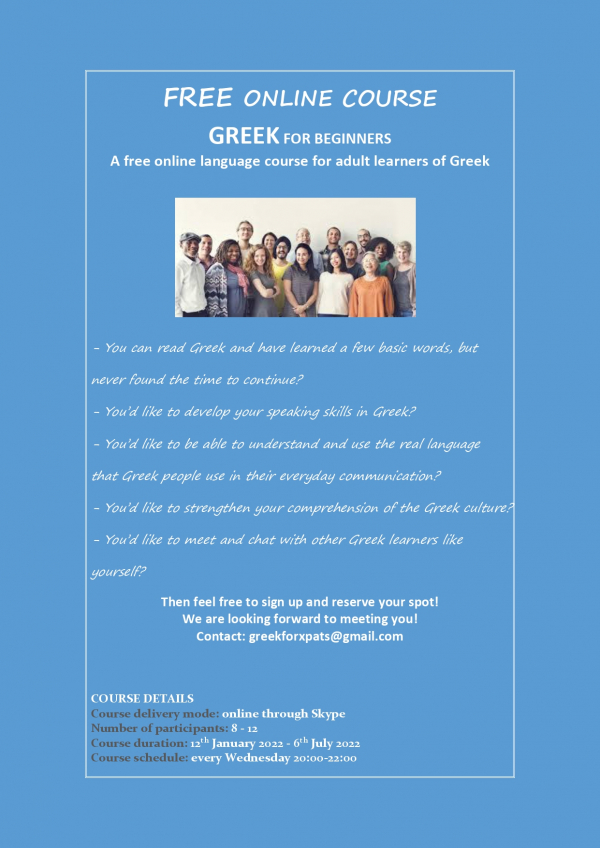 A free online language course for adult learners of Greek

- You can read Greek and have learned a few basic words, but never found the time to continue?

- You'd like to develop your speaking skills in Greek?

- You'd like to be able to understand and use the real language that Greek people use in their everyday communication?

- You'd like to strengthen your comprehension of the Greek culture?

- You'd like to meet and chat with other Greek learners like yourself?

Then feel free to sign up and reserve your spot!
We are looking forward to meeting you!



Course schedule: every Wednesday 20:00-22:00.
Number of participants: 8-12.






EVENT INFO
When

:

12 Jan 2022 - 06 Jul 2022

Where

:

Online through Skype

Price

:

Free

Title:

Free Online Greek Course For Beginners

Email:

greekforxpats@gmail.com

Contact Number:

not available