Animal Adoption Organizations In Athens
by XpatAthens
Thursday, 11 March 2021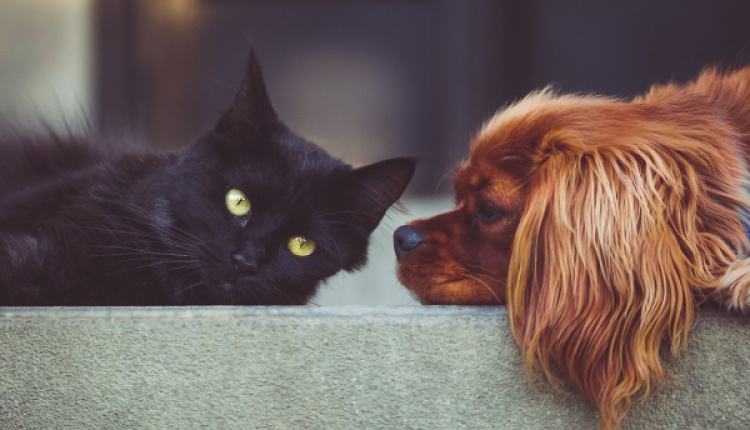 Adopt, don't shop! There are so many stray animals in Athens and around Greece who need loving homes. If you are looking for an animal to adopt, please see the organizations below that help with rehoming stray animals.
The procedure involved in adopting a stray dog is simple and efficient. In order to adopt a stray animal, citizens need to submit an adoption application, statutory declaration, and a copy of their state identification card. Applicants can choose their pet via the City's database which contains all of the stray animal's details (photograph, serial number tag, medical history etc) or visit the stray lodgings at Markopoulo, Attica on Saturdays from 09:00 - 14:00.


It should be noted that stray animals which are made available for adoption are of excellent health as certified by a medical exam and blood tests. Individuals interested in adopting an animals can telephone at 210 5278014, 210 5278009, or 1595 or email at
adespotaath@cityofathens.gr
.
KAZ Shelter For Stray Animals

The KAZ (Shelter Stray Animals) is a non-profit association founded in 1988. The shelter's activities rely on the love and voluntary actions of its members, donations, and sponsorships. KAZ offers care and treatment to stray animals at its privately-owned facilities in Markopoulo, Attica. The shelter operates exclusively as a transit center for the animals and not as a place for their permanent residence.

To 'Virtually Adopt A Dog' please click HERE.
Animal Welfare Society of Marathon
All the cats, kittens, dogs and puppies are vaccinated and are given with health papers, while adult animals are also neutered. The society does not provide a place for fostering animals, nor is an animal shelter. Rescued animals are taken care of in houses and yards of volunteers until they get well and then they return to their initial neighborhoods unless they are adopted.
Adoptions are finalized with an "Adoption Deed" signed between a liable member of the society and the prospective guardian according to the Greek Law. The fees for each animal's vaccination, deworming and michrochip tagging are €30 and are lifted only in the case where the animal has passed through the Municipality's strays management program, otherwise is paid in full by the prospective guardian.
Please click
HERE
for more information.
Association taking in stray animals with the aim of rehoming them. It is always on the lookout for temporary foster families for animals until permanent homes can be found.


Nine Lives Greece is a network of volunteers dedicated to the reduction of the stray cat overpopulation through trap-neuter-return programmes.


Each year we get hundreds of stray cats in Athens neutered/ spayed (1,577 cats in 2016 alone) and we help improve the quality of life of some 450 street cats through daily feeding programmes and veterinary care. We also try to find responsible homes for as many stray or abandoned cats and kittens as possible.


Please click
HERE
to view the cats available for adoption.

Greek Animal Rescue is a UK based registered charity, which aims to help the abused, neglected, stray and injured animals of Greece.


GAR was founded in 1989 and works to alleviate the suffering of animals in Greece by supporting a number of animal shelters, sterilising as many dogs & cats as funds allow and finding homes for the lucky few in the UK and several other EU countries.
Collects injured and ill strays in its animal ambulances and takes them to its clinic near Athens airport for treatment, sterilisation and rehoming; works with Attica municipalities on neutering and vaccination programmes; organises information campaigns on TV and other media.
SAPT Hellas
Stray Action and Pet Therapy Hellas is a non-profit organization that was founded in 2005. Their goals are to inform children, the future citizens of Greece, both in theory and in practice – about the right behavior towards dogs and sensitize them with regard to the crucial problem of stray dogs. They offer social/community welfare services to mentally or physically disabled people of all ages by bringing them in physical contact with cross-bred, former stray but now adopted and trained dogs of our volunteers. Their goal is to also help resolve, or at least alleviate, the "problem" of the ever increasing stray dogs by promoting and supporting with enough benefits the adoption of dogs without a home.
---
If you know of any other organizations that help with animal adoption in Athens or Greece, please send an email to ideas@xpatathens.com.