LAMPSA Hellenic Hotels Rewards Associates with a Second-Year Bonus of €1.3 million
by XpatAthens
Saturday, 17 June 2023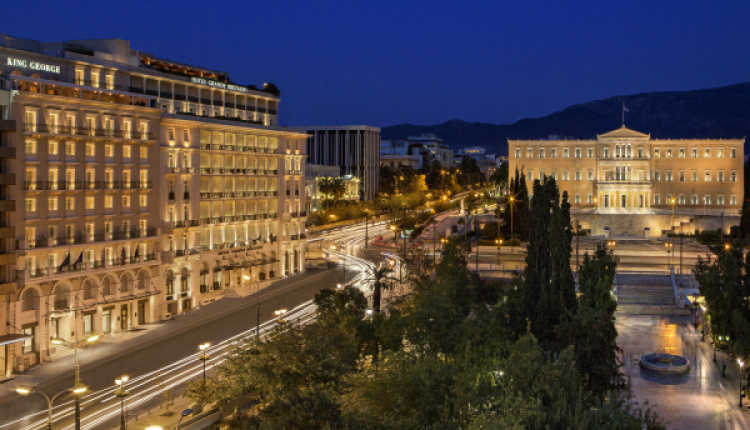 LAMPSA Hellenic Hotels, a distinguished group in the hospitality industry, is pleased to announce another bonus initiative for its dedicated associates.In a heartfelt gesture of appreciation, the major shareholder of LAMPSA SA has decided to offer a bonus totaling €1.3 million for the second consecutive year to all associates of Hotels Grande Bretagne, King George and Athens Capital.

Recognizing the unwavering professionalism and tireless efforts of its people, LAMPSA SA will be distributing a bonus of €1000 net to each associate, irrespective of their ranking at the company's three flagship hotels in Athens. This reward serves as a testament to their commitment to delivering exceptional hospitality services and their ability to excel during demanding periods.

LAMPSA SA, a company with a long-standing history in the hospitality field, firmly upholds the belief that employee recognition lies at the core of its corporate philosophy. By fostering strong bonds and trust- based relationships with its workforce, the company has consistently positioned itself as a leader in the tourism industry. For the second year in a row, LAMPSA SA has been named among Greece's ten most attractive employers according to the prestigious Employer Brand survey conducted by Randstad. This accolade reflects the enduring commitment of LAMPSA SA to charting a shared path with its employees, driving future accomplishments and continuing to thrive as the oldest hospitality and tourism organization in Greece.

The bonus initiative not only symbolizes LAMPSA SA's gratitude towards its valued associates but also reinforces their pivotal role in achieving the company's vision. Through their exceptional skills and outstanding achievements, they contribute significantly to the company's success and the promotion of Greek hospitality.