Greece Breaks Record with Over 600 Awarded Blue Flag Beaches
by XpatAthens
Saturday, 13 May 2023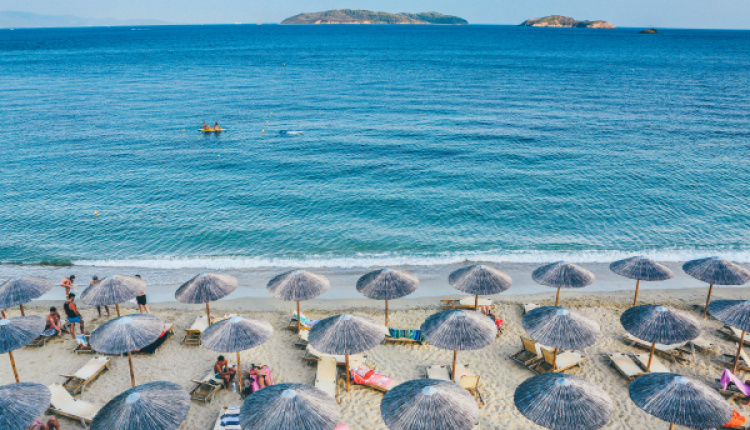 Greece now boasts more Blue Flag beaches than ever before with 617 in total – up from 581 in 2022, according to the 2023 Blue Flag quality award list for beaches, marinas and tourism boats, released by the Hellenic Society for the Protection of Nature (EEPF).

Greece once again ranks second after Spain worldwide among 52 countries with 617 of its beaches, 18 marinas, and 6 tourism boats getting the Blue Flag label, one of the world's most recognized voluntary eco-labels.

This is the first time Greece's Blue Flag beaches exceed 600, which corresponds to 15 percent of the total number of beaches awarded by the program this year. Halkidiki is once again Greece's Blue Flag champion as the destination boasts a total of 94 beaches with the prestigious eco-label.

The annual announcement of Greece's Blue Flag beaches, marinas and recreational boats took place on Wednesday on the coast of the 5-star Pilot Beach Resort in Georgioupolis in Chania on the island of Crete.


The Blue Flag program is operated under the auspices of the Foundation for Environmental Education (FEE) and is headquartered in Copenhagen, Denmark. In Greece, the program's coordinator is the EEPF.
On a worldwide scale the foundation awarded the international eco-label (blue flags) to 4,212 beaches, 710 marinas and 120 recreational boats for 2023.
Press here for Greece's 2022 Blue Flag quality award list (in Greek and English).



This article was originally published on GTP Headlines