Athens Welcomes Christmas With Tree Lighting on December 1
by XpatAthens
Wednesday, 30 November 2022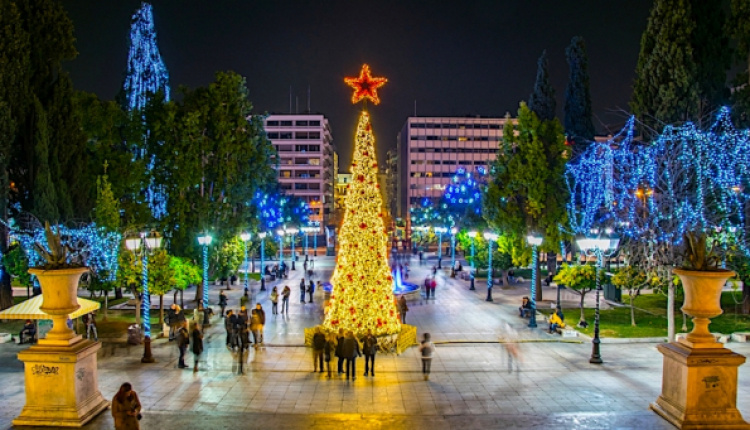 Athens will usher in the Christmas season on Thursday, December 1, with a brilliant tree lighting ceremony on central Syntagma Square at 7:15pm launching this year's 38-day program of holiday events.
Concerts, performances, parties, shows, workshops, and happenings will kick off on December 1 and run through January 7 in 129 neighborhoods and 35 squares across the city. Ten Christmas villages, including Omonia Christmas Market and the Kypseli Municipal Market, complete with Santa and elves, stilt walkers, jugglers and puppets will welcome young and old and set the mood for the holiday season.
"The year's Christmas festivities take place in the city's 129 neighborhoods. We will decorate the streets and squares with bright lights and ornaments, sending a message of joy and optimism to all Athenians," said Athens Mayor Kostas Bakoyannis.
Athens' main 21-meter-tall Christmas tree comes from Karpenisi, the mayor's hometown, and will be lit with 40,000 lights and hundreds of ornaments during the special tree lighting ceremony on December 1 with the virtual participation of mayors from across the globe sending a message of peace, unity, and solidarity.
Greek pop singer Tamta will be performing live in concert together with the Athens Big Band. Petros Kourtis and The Tin Soldiers Marching Band will be opening the evening. Other popular performers such as Rena Morfi and Nikos Portokaloglou, Stavento, Ivi Adamou, Enorasis, Evridiki and Myronas Stratis, and Dimitris Starovas will be taking the stage at Syntagma Square from December 20 onwards.
To read this article in full, please visits:
news.gtp.gr