Athenian Itineraries: Free Thematic Walking Tours Of Athens Available In English
by XpatAthens
Monday, 02 May 2022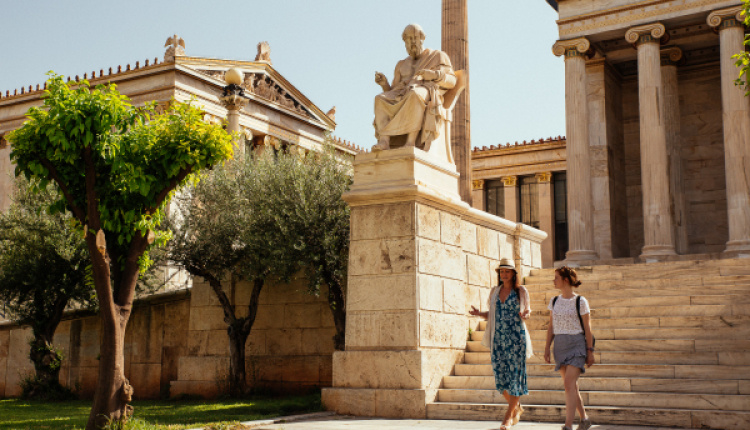 "Athenian Itineraries", a program organized by the Athens Culture Net, returns this May with five fascinating thematic walking tours of Athens available in Greek and two available in English.
The Athens Itineraries program first started in 2018. It was received with great enthusiasm and continued until the breakout of the COVID-19 pandemic. It was briefly revived in the autumn of 2021 and has been running again on a monthly basis since April.
The aim of the program is for participants to get to know special parts of the city, familiarize themselves with obscure corners and hidden gems, as well as discover unknown stories of Athens from the past through to today.
The program will start on Sunday, May 8, and will end on Sunday, May 29, 2022. The two itineraries available in English are the Return to New Athens, scheduled for May 8th, and Dark Athens, scheduled for May 29th. This is the first time that some of the Athens Itineraries will be available in English.
Hosted by author Nadia Georgakopoulou,
Return to New Athens
invites participants on a historical and experiential journey through the first 100 years of modern-day Athens as the capital of a new state. Starting from Hadrian's Gate, the route will stop at emblematic Athenian buildings and public spaces of the 19th century, while the narrative will focus on the architecture, the history, and the words of their protagonists. Participants will also visit Zappeion, the National Gardens, Syntagma Square, the Numismatic Museum of Athens, the Ophthalmology Clinic, the Catholic Church, and the emblematic Athenian Trilogy.
Dark Athens
by Arthur Antonopoulos highlights the transformation of Athens into a modern metropolis. Dark Athens is a fascinating crime adventure taking place in the streets of the city, starring the hidden symbols and the historical monuments that adorn it. Following in the footsteps of the heroine of Antonopoulos' book, who tries to shed light on a conspiracy, the route starts at the Athens City Hall and continues to Klafthmonos Square and the Old Parliament.
Pre-booking is necessary to participate in the free tours.