How To Green Up Your Stay In Athens
by XpatAthens
Wednesday, 15 September 2021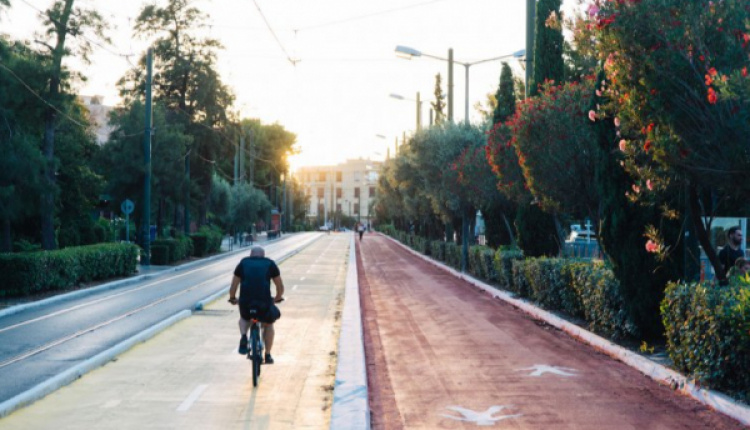 Up until recently, first-time visitors to Athens could have been forgiven for assuming that Athenians existed solely on souvlaki, freddo iced coffees (in single-use cups) and exhaust fumes.
True, Athens still has some catching up to do with its more environmentally-conscious European cousins. But as entrepreneurs, activists and local government join forces to develop big and small ways of becoming more sustainable, the Greek capital is making great strides towards its goal of evolving into a green and global metropolis.
From where to enjoy the best vegan souvlaki in town to eco-friendly hotels and up-cycled shopping, here's our guide to making your stay in Athens as green as can be.


Where to go for green bites
In short, everywhere. Greeks will always love their meat, but sticking to a plant-based diet in Athens is surprisingly simple. Most tavernas serve hearty vegetarian staples such as pites (pies with fillings like spinach, horta wild greens or mushroom, and ladera (veggies cooked in fresh tomato sauce and olive oil).


Go for delicious classics like fasolakia (green beans and potatoes) or yemista (stuffed tomatoes and green peppers) and throw in a horiatiki (Greek salad), along with zucchini fritters (kolokithokeftedes), and some traditional dips. Melitzanosalata (eggplant); tirokafteri (spicy whipped feta); and tzatziki (cucumber, garlic and yoghurt) are popular picks.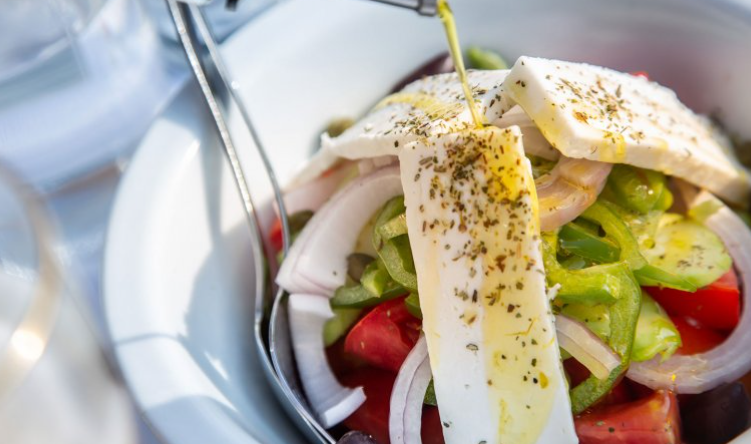 Photo: Manos Chatzikonstantis
Want a break from tavernas?
Menus are greening up all over Athens with an ever-increasing number of terrific vegan and vegetarian options, for all budgets (click on the links to read our drilled-down guides). Worth an extra shout out for their excellent mushroom souvlaki wraps and sustainable ethos (i.e. ecological suppliers and biodegradable/recyclable packaging) is Cookoomela Grill in Gizi, Athens' first vegan steakhouse.


For a light and healthy feed, Peas Vegan cafe in Koukaki has a tasty range of pretty vegan dishes, accompanied by locally-sourced ingredients and a zero-waste policy. Are you a vegan sweet tooth? Run (don't walk) to Cats & Monsters in Exarchia for next-level homemade vegan ice cream with soy, oat or rice milk.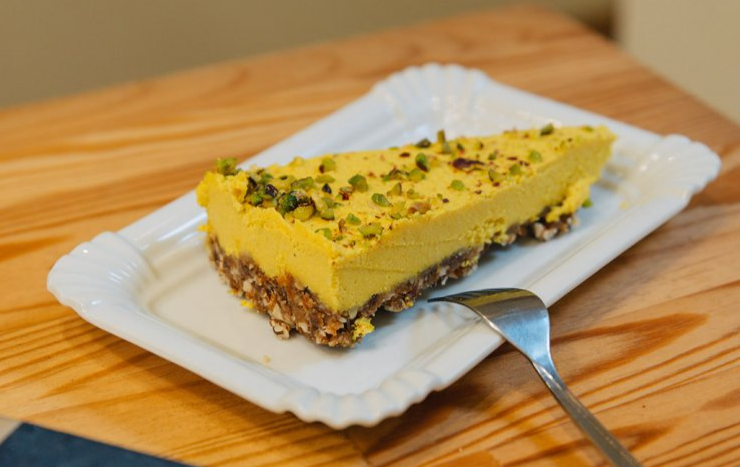 Photo: Thomas Gravanis
Where to food shop sustainably
Great news for the self-catering crowd. Most Athenian supermarkets now stock plant-based milks, vegan cheeses and meat substitutes like tofu. Shopping for more than just the basics? Stock up at Bamboo Vegan in Exarchia, a pioneering mini-market and café with a wide range of locally-sourced and imported vegan produce. There's everything from meat substitutes such as tofu, seitan and tempeh to organic cereals, pulses and other health foods, as well as vegan cosmetics, detergents and cleaners (and a handy café to get your fair trade brew).


Play the stock market
To source ingredients for a plant-based meal with zero compromise on flavour, the impressive Varvakios Agora (Athens Central Market) in the historic centre is your one-stop shop for the freshest of seasonal produce. Fruit and veggies sorted? Now walk around the corner to the aromatic spice markets of Evripidou Street, and choose from some of Greece's finest herbs and spices to ramp up your cooking.


Unlike many European cities, where overpriced farmer's markets attempt to roll back the dominance of supermarkets, Greeks have never lost their connection with where their food comes from. The laiki agora (people's market) remains the best place to pick up fruits, vegetables and herbs, usually sourced from farms around Athens or across Greece, at incredibly reasonable prices (though you'll need to push back against the tendency of stall owners to put everything into plastic bags).

Every Athenian neighbourhood has a weekly laiki, so just ask a local when and where. For a buzzy atmosphere with street musicians, venture to the Kallidromiou Street laiki (every Saturday morning in Exarchia).


Explore Athens on two wheels
Naturally, cycling is another top eco-friendly way to experience Athens—especially if you're not afraid of a few hills. Cycling infrastructure still lags behind other major European cities but new bikeways are popping up everywhere and there some great traffic-free cycling routes where you can sightsee on the fly. To stay on message, start from the historic neighbourhood of Thissio and glide down the coastline to check out Renzo Piano's cutting-edge beacon to sustainability, the Stavros Niarchos Foundation Cultural Centre, in Faliro. Check out our in-depth guide to cycling in Athens for more suggested scenic routes and tips on your best bike rental options in Athens.


Want to amp up the challenge? Embark on a thrilling two-wheel conquest of the spectacular Mount Parnitha National Park—the closest national park to a capital city anywhere in Europe—with GR Cycling, who offer kick-ass road, mountain and e-bike rentals and experiences.


Walk the talk
But, of course, the most sustainable mode of transport will always be your own two feet. Central Athens is compact, easily-walkable and much has been done in recent years to make the city more appealing to walkers. Large areas have been pedestrianised, such as the Commercial Triangle and the Great Athens Walk, while the 'pocket parks' initiative is reclaiming formerly neglected corners of the city to create new green spaces. Overall, Athens is gunning for a less car-centric future with more greenery and plant life, to improve the air quality and city experience for all.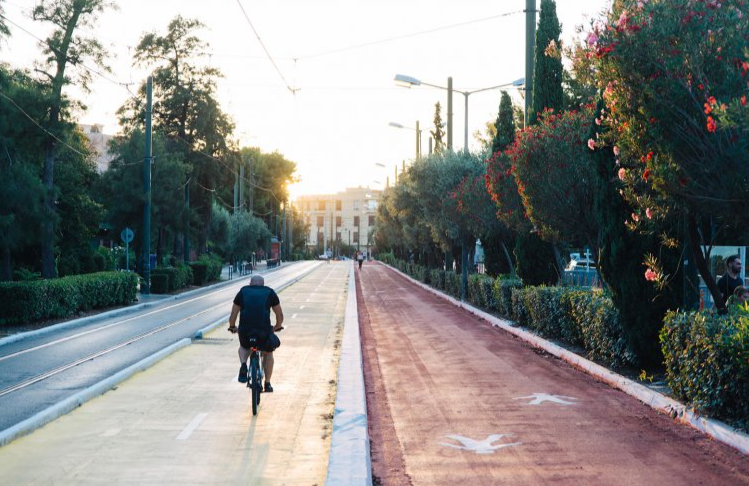 Photo: Thomas Gravanis
---
Whether you've just arrived in town – or have been here for years – Athens always has new secrets to share!


This is Athens
is the official guide to this captivating city of ancient energies and booming urban culture. Compiled by a team of specialist local writers, This is Athens brings you an authentic and intimate portrait of a living Athens beyond the guidebooks – along with daily curated listings of all the best events and great weekend inspiration all-year round. From must-know neighbourhoods and emerging art hubs, to gourmet hotspots, cool shopping and the buzziest bars, This is Athens will help you to get the most out of living in Athens!