Old Tobacco Factory To Be Reborn As A New Art Space In Athens
by XpatAthens
Tuesday, 12 January 2021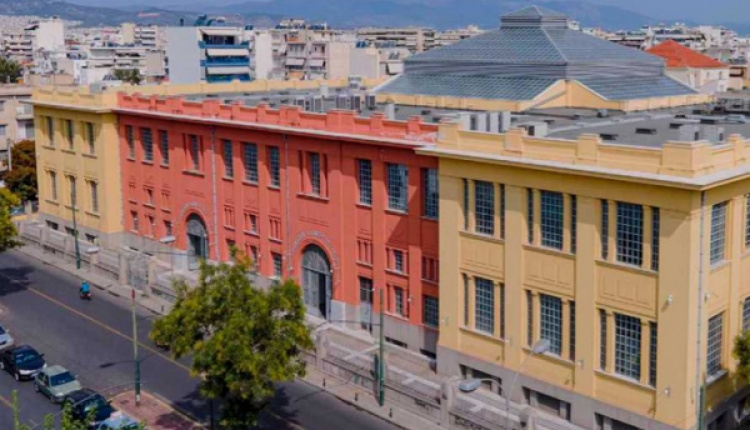 One of Athens' architectural emblems – the old Public Tobacco Factory – is to be reborn in 2021 with a new cultural identity and well-timed artistic purpose.
Completed in 1930, the Tobacco Factory, with its distinctive bright façade, was forged in the spirit of modernism to serve the country's booming cigarette manufacturing industry. Once a symbol of Greece's industrialisation and progress, the historic venue will now provide a "profoundly resonant" incubator for Greek contemporary art, according to Madeleine Grynsztejn, director of the Museum of Contemporary Art Chicago, who will co-curate Portals with NEON director Elina Kountouri. The Tobacco Factory exhibition and €1 million conversion project is prompted by the bicentennial celebrations of Greece's War of Independence from the Ottoman Empire in 1821 which led to the creation of the Modern Greek State.
The pioneering Greek art foundation NEON, backed by the billionaire Greek art philanthropist Dimitris Daskalopoulos, will renovate one half of the listed monument on Lenorman Street in order to stage an international exhibition called "Portals" from June to December, before giving the landmark space back to the Greek state as a new culture hub. The other half of the sprawling site, which spans an entire block, is home to the Hellenic Parliament Library and Printing House.
"This particular moment in history takes us through a 'portal'. When we emerge on the other side, we will need to reaffirm - for the sake of future generations - our commitment to certain values: the rule of law, human rights and democracy." ~ NEON Director Elina Kountouri
To learn more about this project
visit: thisisathens.org
Photo courtesy of: NEON
---
Whether you've just arrived in town – or have been here for years – Athens always has new secrets to share!
This is Athens
is the official guide to this captivating city of ancient energies and booming urban culture. Compiled by a team of specialist local writers, This is Athens brings you an authentic and intimate portrait of a living Athens beyond the guidebooks – along with daily curated listings of all the best events and great weekend inspiration all-year round. From must-know neighbourhoods and emerging art hubs, to gourmet hotspots, cool shopping and the buzziest bars, This is Athens will help you to get the most out of living in Athens!