March 25th Amid Covid-19 - A Reason To Smile
by XpatAthens
Wednesday, 25 March 2020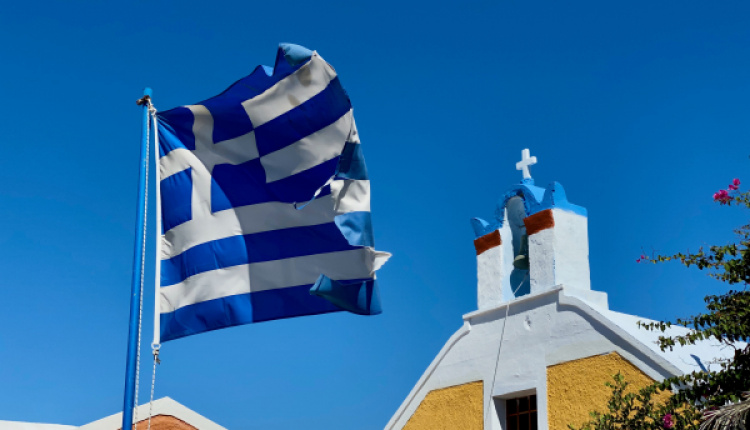 Although it may feel like our days are all full of depressing events and statistics, that's not the only picture. There are a lot of pretty amazing things happening in the world too and our friend and contributor Lynn Roulo has shared this list below to give us a wonderful reason to smile on today's special
March 25th Greek holiday
.
The Goo Goo Dolls' lead singer held a porch concert to help local small businesses impacted by the coronavirus.
Formula 1 race car teams work with UK authorities to repurpose their expertise to build ventilators, which are required and in short supply for those with serious cases of COVID-19.
Fashion designer Christian Siriano and Dov Charney repurpose their workshops to make face masks and medical gowns.
300 Chinese doctors and 31 tons of medical supplies arrived in Italy from China to help the Italians battle the coronavirus.
Spanish police sing to families in lockdown in Mallorca.
L'Oreal starts a solidarity initiative and is arming health care, pharmacy, and food distribution workers with hand sanitizer to help fight the coronavirus.
Tesla CEO Elon Musk is gearing up to donate 250,000 N95 face masks for hospitals and to begin production of ventilators with the goal of having 1,000 ready by next week.
To read this article in full, please visit
Lynn's website
.
---
Lynn is an American Kundalini yoga and Enneagram instructor teaching a unique combination of the two systems, combining the physical benefits of Kundalini yoga with the psychological growth tools of the Enneagram.


Most of her adult life has been as a Certified Public Accountant (US CPA) working in the Silicon Valley/San Francisco technology start up and venture capital industries. In 2012, she decided to move to Athens, Greece for purely intuitive reasons. She's not Greek by heritage, she did not have a job here, she didn't speak any Greek (at the time), and there wasn't a Greek man in the picture either! She simply had a really clear feeling that she should go to Greece. And so she did.