The National Library Of Greece To Relocate
by XpatAthens
Monday, 20 March 2017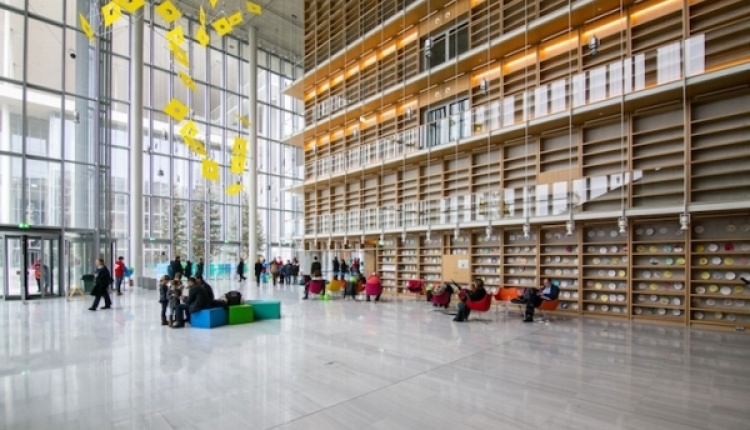 The National Library of Greece, under the direction of Dr. Filippos Tsimpoglou, General Director, is methodically preparing for a historic relocation that will enable its transition into a new digital era of innovation and extroversion. From the Vallianeio historic neoclassical building in the center of Athens, which together with the University of Athens and the Academy form the Athens Trilogy, the National Library is moving its headquarters to a state-of-the-art building erected by architect Renzo Piano for the Stavros Niarchos Foundation Cultural Center (SNFCC).


The entrance to the Library leads into a large open lobby that provides an immediate visual orientation to all the organization's functions. The natural light creates an open hospitable environment for individual and collaborative learning. Within its new premises, the National Library of Greece will thus be able to strengthen its role in the field of Research, while expanding its focus from an exclusive research facility to an inclusive public resource, an active hub for knowledge, enterprise and innovation.


Starting from March 2017, the National Library of Greece has six months to complete the relocation process and two months to conduct pilot operation at the new building. Based on this framework, the library opening is being scheduled for Autumn 2017.


To read this article in full, please visit:
Greek News Agenda


Photo Credit: Giorgis Gerolympos, Greek News Agenda