Latest News On Strikes In Athens
by XpatAthens
Wednesday, 01 May 2019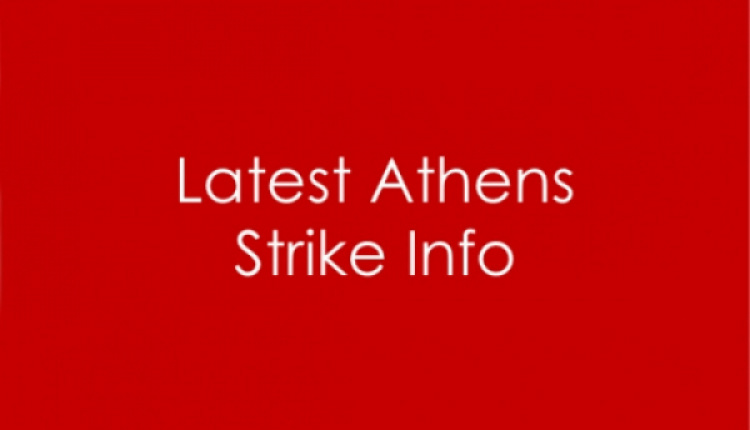 Greek workers and their unions have taken part in multiple strikes in order to protest against the government's various proposed and adopted reforms. From transportation strikes to garbage collection strikes, the average citizen's life is impacted by these work stoppages.
Please do realize that this information is constantly changing and often remains purposely vague for a portion of the announcement so as to maximize the impact of the strike. The details may also change within hours of being announced. Take a look at the categories below to see who will be striking.



*LATEST UPDATE: May 1, 2019


Wednesday May 1, 2019
24-hour strike for ISAP Trains
24-hour strike for the PNO (Panhellenic Seamen's Federation). From 00.01 to 24:00 all ships will be docked
24-hour strike for ILPAP Trolley Buses
24-hour strike for OASA Buses
24-hour strike for Proastiakos Suburban Railway
All museums and archaeogical sites will be closed on May 1, 2019
---
For information on how to contact an airline not listed below, click
HERE
.
AEGEAN AIR
:
Customers are kindly advised to check the latest flight details by calling:
From Greece 0801 11 20000
From abroad or mobile + 30 210 6261000 or click
HERE
.
OLYMPIC AIR
:
Olympic Air will attempt to contact with passengers on flights affected to forward them to other flights as well as network and informing them about changes in departure times.
For more information please contact the customer service at: 801 801 0101 (fixed) and 210 3550500 (mobile phones) or click
HERE
.
---