Larissa Goes "Green" With First Wooden Solar-Powered Charging Bench
by XpatAthens
Monday, 03 August 2015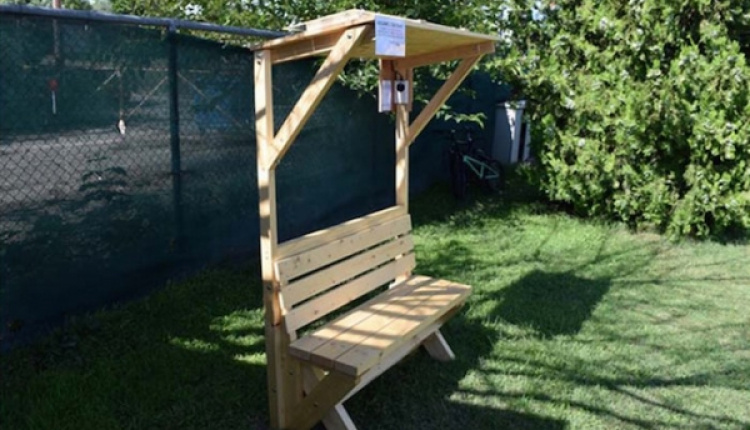 Dimitris Chaidas, an industrial designer and lab assistant at the Technological Educational Institute of Thessaly in Karditsa, Greece, has designed the first wooden solar-powered charging bench.


Chaidas' innovative creation, having a small but powerful photovoltaic system on its roof, can charge smartphones, tablets and other gadgets through its two USB ports.
The wooden solar-powered bench, which allows visitors to rest on it while they ecologically charge their "smart" devices using renewable solar energy, has been temporarily placed at Larissa's Municipal Swimming Pool.