Greek Banks Reopen - € 420 Weekly Withdrawal Limit
by XpatAthens
Monday, 20 July 2015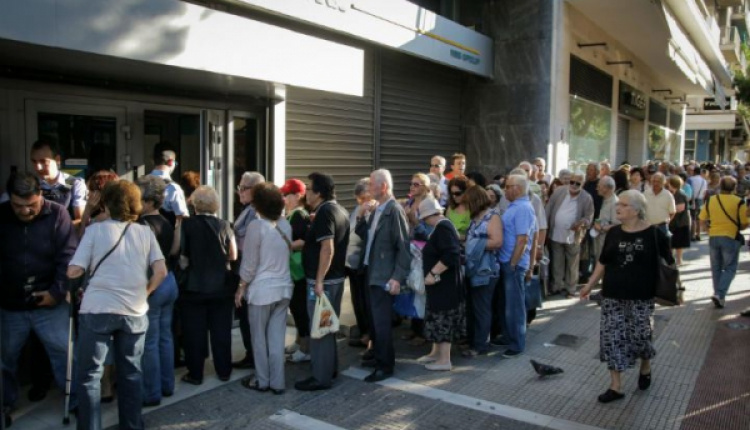 Greeks queued outside banks on Monday as they reopened three weeks after closing to stop the system collapsing, the first cautious sign of a return to normal after a deal to start talks on a new package of bailout reforms.

However limits on withdrawals will remain and payments and wire transfers abroad will still not be possible - a situation which German Chancellor Angela Merkel said on Sunday was "not a normal life" and warranted swift negotiations on a new bailout, expected to be worth up to 86 billion euros.

The stock market will also remain closed until further notice. Increases in value added tax agreed under the bailout terms have also taken effect with VAT on food and public transport jumping to 23 percent from 13 percent...

...Limits on cash withdrawals have been made slightly more flexible, with a weekly limit of 420 euros in place of the daily 60 euro limit previously. "Capital controls and restrictions on withdrawals will remain in place but we are entering a new stage which we all hope will be one of normality," said Louka Katseli, head of the Greek bank association.

Greeks will be able to deposit cheques but not cash, pay bills as well as have access to safety deposit boxes and withdraw money without an ATM card.

Bankers said there may be minor disruptions after the three-week interruption to services but they expected services to resume largely as normal. "I don't expect major problems, our network and the network of our competitors are ready to serve our clients," said a senior official at Piraeus Bank, one of the big four lenders. "There might be lines because many people will want to withdraw money from their deposit boxes," the official said.