Peloponnese: Bourtzi Fortress in Nafplio to Reopen for Visitors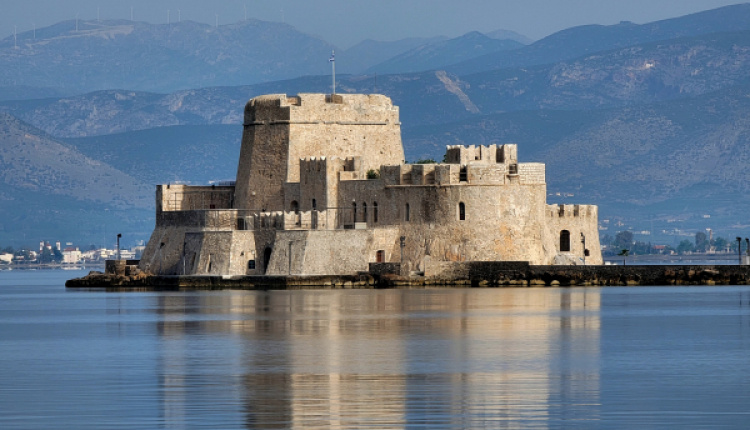 The Greek Culture Ministry announced this week that the Bourtzi Fortress in the coastal town of Nafplio in the Peloponnese, would reopen to visitors in August.
The ministry said the Venetian castle located in the harbor of Nafplio will open in the first week of August and admission will be free of charge through to August 17.
The announcement came after Culture Minister Lina Mendoni signed a memorandum of understanding with Panagiotis Balomenos, executive director and acting CEO of the Hellenic Public Properties Company SA (ETAD).
The Bourtzi Fortress, built on the islet of Agioi Theodori in 1471-1477 by the Italian engineer Antonio Gambelo, has in the past served as a prison, government headquarters, a hotel, a restaurant, even as the home of an executioner. Designated as a landmark in 1922, the Bourtzi was closed in 1995.

To read this article in full please visit news.gtp.gr