Meteora Among World's Must-visit Destinations for 2023 According To Le Monde
by XpatAthens
Monday, 16 January 2023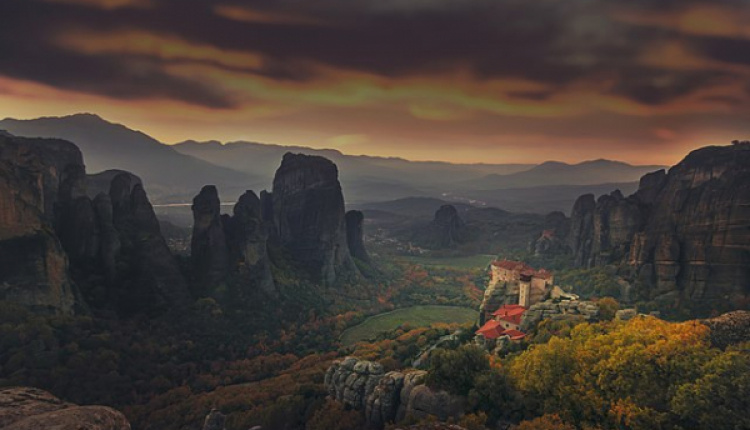 Meteora, in the Greek region of Thessaly, is included as one of the world's must-visit destinations on the 2023 Travel List published recently by French newspaper Le Monde.
Founded in 1944, the daily afternoon newspaper is considered France's most trusted national newspaper, according to a 2021 Reuters Institute poll, operating a website among the country's 50 most visited and can be easily obtainable in many non-French-speaking countries.
Le Monde's annual Top 20 list for 2023 includes Meteora in the sixth place, referring to it as "the suspended islands" due to its unique geological landscape shaped millions of years ago, when the sea covering the area gave way to dry land creating the famed UNESCO Word Heritage site.
The newspaper's journalist Bénédicte Bocays mentions Meteora as a family of "limestone giants" that are home "to monasteries built between the 14th and 16th century". Bocays visited the area last year during a fam trip organized by the Greek National Tourism Organization' (GNTO) branch in France.
Furthermore, Yoanna Sultan-R'bibo, Le Monde's editor responsible for its travel, design and gastronomy sections, says that Meteora is the "second most popular site in Greece after the Acropolis in Athens". She adds that the area is ideal for walking tours starting from the nearby town of Kalambaka and continuing up to the "incredible" seven-century-old cave monasteries.
The newspaper's travel feature on Meteora also offers a detailed description of the area, emphasizing on its historical and cultural heritage. Useful information for those interested in organizing a trip to the region is also included.
Originally published on:
news.gtp.gr