Athens Receives 2 Awards At The World Travel Awards 2022
by XpatAthens
Tuesday, 22 November 2022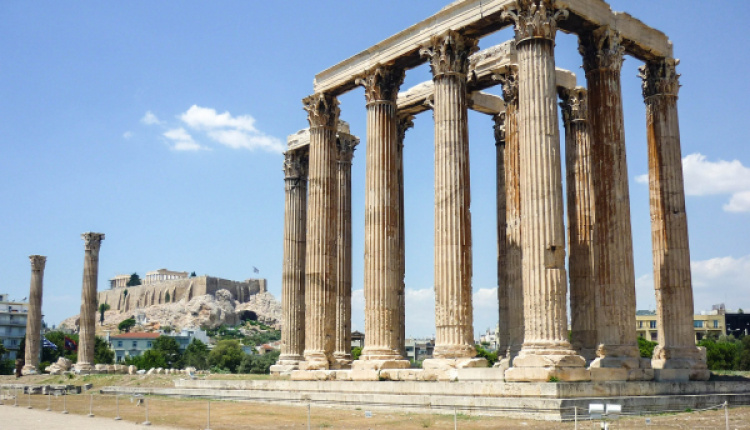 Athens won two significant awards at the World Travel Awards 2022, showing the strength of the Greek capital in the global tourism market.
Athens was crowned Europe's Leading Cultural City Destination 2022, and This is Athens-Convention & Visitors Bureau won Europe's Leading City Tourist Board 2022. The awards were announced at the Europe Gala Ceremony 2022 in Mallorca, Spain, on October 1, 2022.
The World Travel Awards are regarded as the Oscars of tourism, serving to acknowledge, reward, and celebrate excellence across all industry sectors. Votes come from professionals in the travel and tourism sector and travelers themselves. This year's voting process hit a new record with 2.3 million votes cast online.
The award naming Athens as Europe's Leading City Tourist Board 2022 is a testament to the strategy of the City of Athens for the management and promotion of the city as a visitor destination. This holistic approach is paying dividends by increasing the number of visitors arriving in Athens each year. The award also signifies the city's upward course in the global meetings industry. Athens ranked 6th in Europe and 8th worldwide for international association meetings according to the International Congress and Convention Association (ICCA) Annual Report 2021.
The CEO of Athens Development & Destination Management Agency, Epaminondas Mousios, accepted the awards on behalf of Athens during the Gala Ceremony in Mallorca, noting "
The City of Athens is working hard to make Athens an ideal destination both for locals and visitors. This recognition confirms that we have the right strategy for a sustainable, resilient, and accessible city and highlights the effectiveness with which This is Athens-Convention & Visitors Bureau can manage and promote the tourism product of Athens.
"
To read this article in full, please visit:
greekcitytimes.com